When Did You Last Book a Fuel or Oil Test?
A quick test can prevent a costly and disruptive disaster later,
With 78% of the fuel samples we test contaminated, a quick test really can prevent a costly and disruptive disaster later. Can your business afford operational downtime? The unfortunate truth is, that by choosing to allow your business to rely on contaminated fuel, you risk unexpected disruptions to your operations and high reactive maintenance costs.
As the fuel market becomes increasingly diverse, the need for routine and detailed analysis of oil continues to grow. Regular fuel testing, as part of a planned preventative maintenance programme, is an essential risk management tool for every business in every industry.
If you'd like to learn more and discuss your requirements. You can call our fuel and oil testing experts today on 0330 123 3399.

How does fuel become contaminated?
An increase in FAME content in fuels, coupled with the ever-reducing presence of sulphur, means the risk of fuel contamination is now higher than ever. This is due to the Renewable Transport Fuel Obligation (RFTO), which requires that 5% of fuel be derived from a sustainable source.
Hydrocarbon-based fuels, like red diesel, white diesel and heating oil are at a high risk of degradation through absorbing water from moisture in the atmosphere. This is a huge problem for stored fuel as it causes free water to collect on the bottom of your tank and remain suspended within the fuel.
Water reacts with naturally occurring bacteria and causes sludge matter to accumulate and clog filters. All of this dramatically reduces fuel's shelf life and necessitates the need for regular fuel testing.
What are the symptoms of contaminated fuel?
Cloudy appearance – there's water in your fuel
Dark colour – asphaltene particles are growing, which agglomerated, can block filters
Varnish smell – fuel is old
Clogged filters – sludge build-up
Rusted tank – there is water in your tank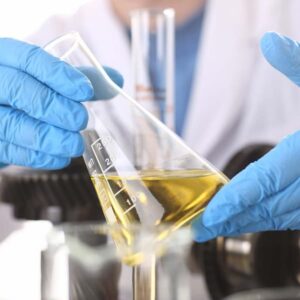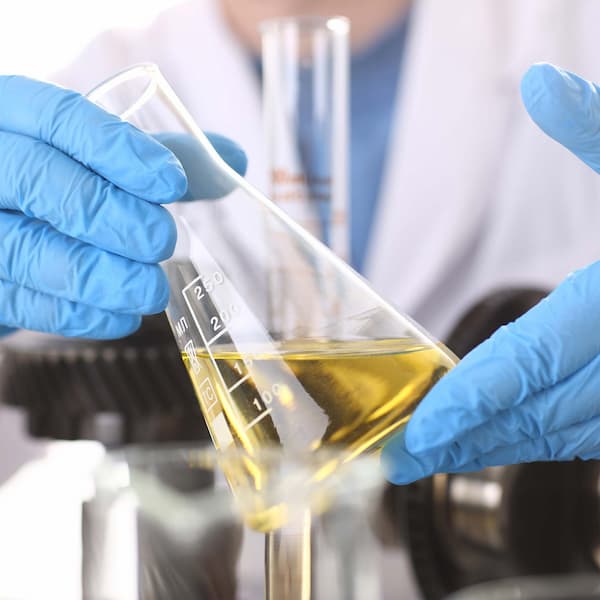 We can test your fuel at our onsite fuels testing laboratory
To fully assess the health of your fuel, our chemists take true representative samples using bespoke fuel testing equipment as specified in ASTM Standard D4057-06. We can carry out an individual fuel sampling service or arrange a scheduled testing regime for your stored red diesel, diesel, heating oil or any other fuels that you rely on.
Using the latest in fuel analysis technology, we look at your fuel's composition, including:
Density
Viscosity
ISO cleanliness (particulate examination)
Microbial contamination level
Sulphur content
FAME content
Water content
Petrol contamination
Easy to read, diesel fuel analysis report
With every fuel sample, you'll receive a detailed, in-depth report, using a traffic light system to clearly explain the condition of your fuel. So, regardless of your fuel knowledge, you'll always be well informed and supported with relevant guidance as required.
For more information on what's involved in our fuel testing procedures, call 0330 123 3399 today or read our fuel testing and analysis FAQs.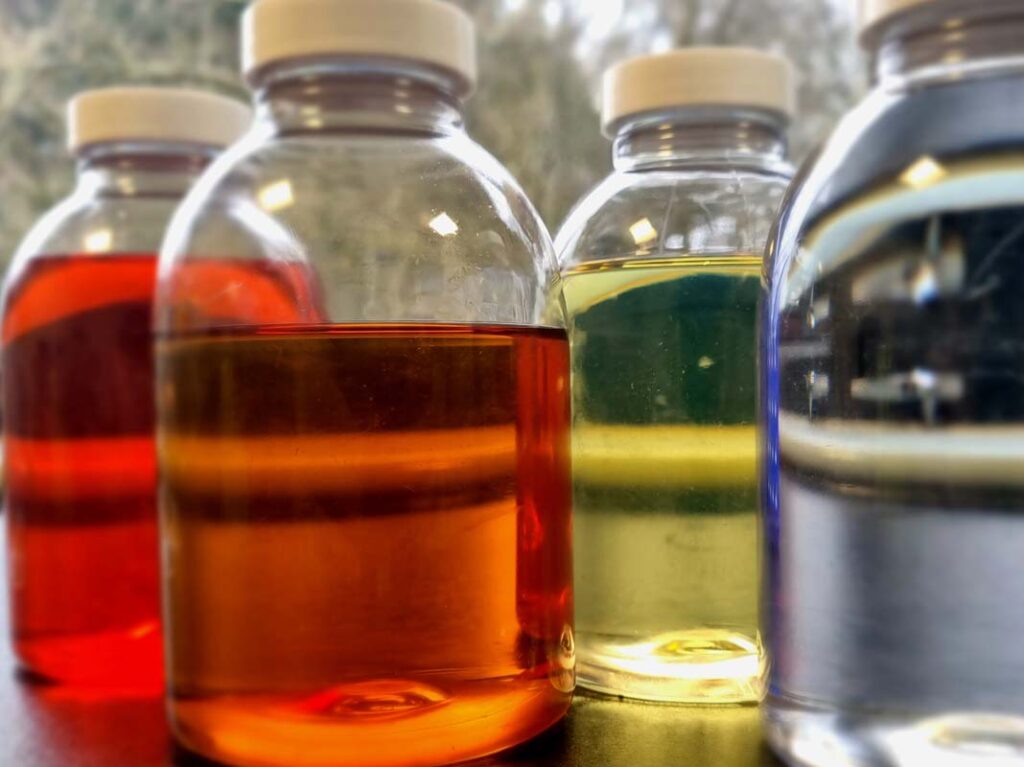 Lubricating & hydraulic oil analysis
We also offer oil testing and analysis for a wide range of oils and lubricants. This typically involves testing for:
Metal in oil
Fibre estimation
PCB testing
Buchholz gas analysis
Furfuraldehyde analysis
Transformer fuel analysis
Reduce contamination issues and choose a FAME-free fuel
Hydrotreated Vegetable Oil (HVO) is a fossil-free, renewable diesel fuel that is produced through hydrotreatment of renewable waste materials. This removes all impurities from the fuel, leaving a high-quality sustainable fuel with a reduced risk of contamination. HVO fuel also offers:
Up to 10-year storage lifespan
Drop-in functionality, removing the need for expensive infrastructure modifications
Cuts net CO2 greenhouse gas emissions by circa 90%
Year-round performance in all seasons, including low temperatures
Reduces notifiable emissions, such as NOx and PM
Endorsed by a wide range of OEMs
Meets EN 15940:2016 and ASTM D975 specifications
Fossil-free and FAME-free
Certified by the ICSS
---
Related articles about fuel contamination
---
Ready to learn more about our fuel and oil testing services? Call our expert team today on 0330 123 3399 to find out how we can help you diagnose issues with your fuels and oils.
---
Fuel Specialists Trusted for Over 75 Years
We guarantee all of our products and services. Our expert teams are the most experienced in the industry, and each individual is an expert in every aspect of their role.
We are passionate about providing excellent service at all times and our commitment to customer care makes us the perfect choice for your environmental service requirements.

Stay compliant

Save money

Avoid downtime

Reduce risk

Uphold reputation
For help and advice relating to fuel contamination and tank treatment
give our expert team a call today on 0330 123 3399
or