The Experts in Industrial and Domestic Tank Installations
A fuel storage tank has a life-expectancy of between 10 and 20 years, provided good tank maintenance and husbandry. If you continue to operate a poorly maintained tank, you risk oil leaking into the environment and huge fines.
With over 70 years' experience in fuel tank and pipework installations, Crown Oil Environmental is on hand to help with the safe and compliant storage of a wide range of oils lubricants, including red diesel, derv, heating oil, HVO and lubricants.
One point of contact for your tank installation needs
Working in partnership with your business, we will guide you through the entire tank installation process, ensuring your fuel system meets the required standards.
Whether you need a one-off installation or you're commissioning a new tank as part of a full site decommission, we're proud to manage the whole process in-house, without the use of external experts or third-party contractors.
Wide range of storage tanks
From 500 litre oil tanks to large-scale 200,000 litre tanks, we've been supplying above and underground tanks and bowsers for many years, including:
Deso domestic tanks
Deso fuel dispensers
Harlequin fuel stations
Harlequin fuel dispensers
Harlequin domestic tanks
CrownCube alternative fuel stations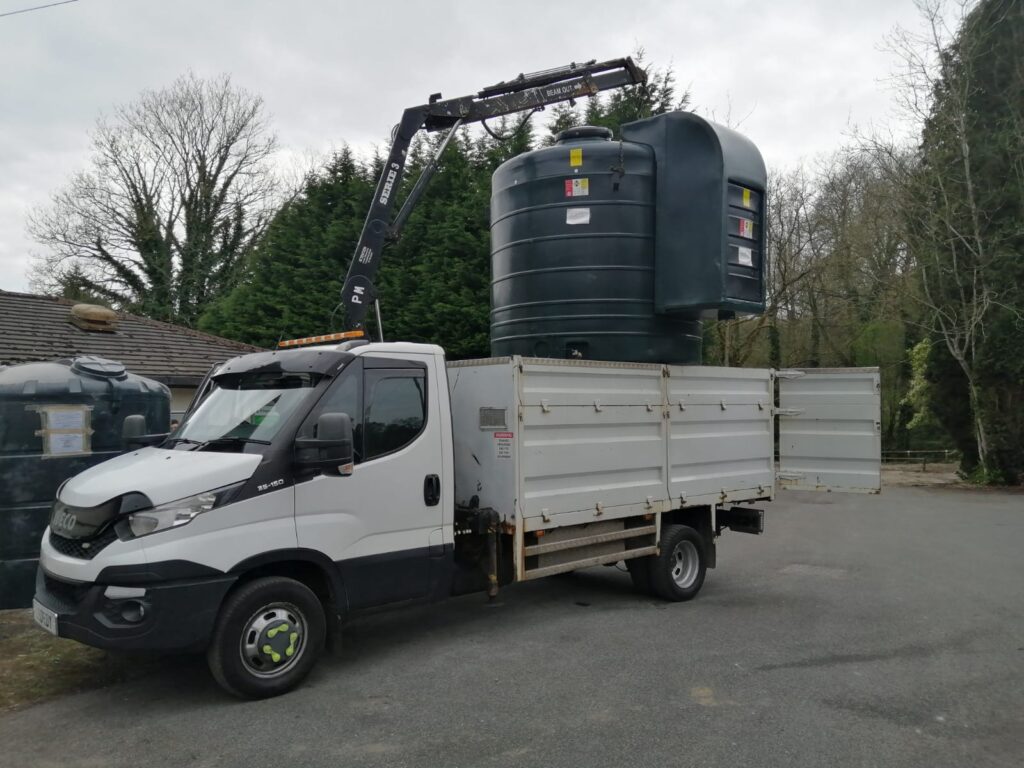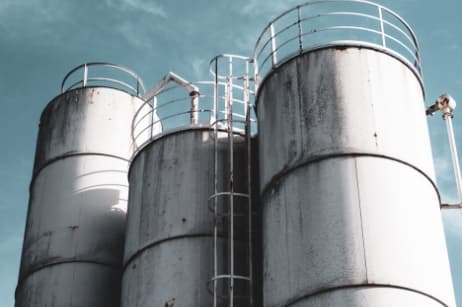 We don't just stop at tank supplies and installs, we also offer a wide range of additional fittings, pumps, hoses and telemetrics, including:
Generator pipework installation
Steel fuel pipe threading and installation
Fuel pipe replacement and installation
Fusion welded pipework installation
Forecourt installation of tanks, pumps and pipework
Get quality-assured tank installations, advice and a full range of both plastic and steel bunded tanks, bowsers and tank accessories. Call our friendly and knowledgeable team today on 0330 123 3399 for the best prices and services.
Why choose Crown Oil Environmental's tank builds and installs?
All tanks are manufactured to OFTEC standard (OFS T200)
10-year guarantee included with all tanks
Free tank installation included
Protected against tank rot & corrosion
No special maintenance required
Technical experts in Veeder Root TLS, Merridale & Franklin Fuelling Systems
All tanks are UV stabilised
Environmentally safe (accredited to BS799 Part 5 incorporating pollution prevention guidelines PPG2)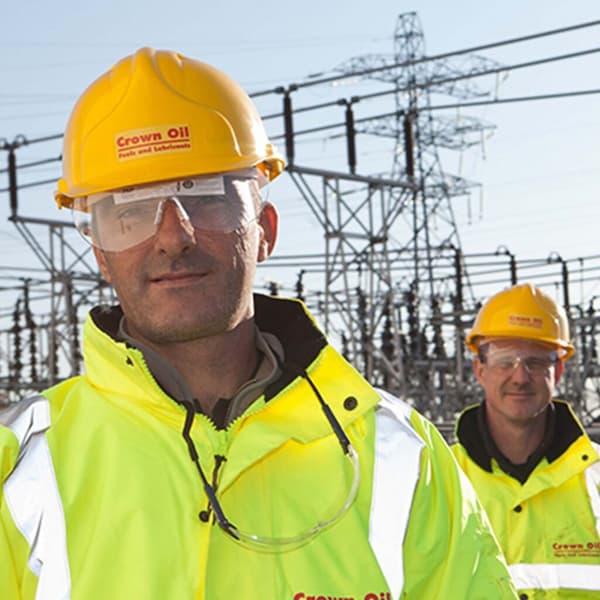 Oil tank safety
Are you concerned about fuel theft? We've got you covered.
If your fuel oil tank is located on an open site, we can provide you with a secure bunded tank, fitted with a lockable lid and specific access restrictions, depending on your requirements.
If you're considering an upgrade on your current oil storage tank or simply need an additional tank for your fuel setup, call us on 0330 123 3399.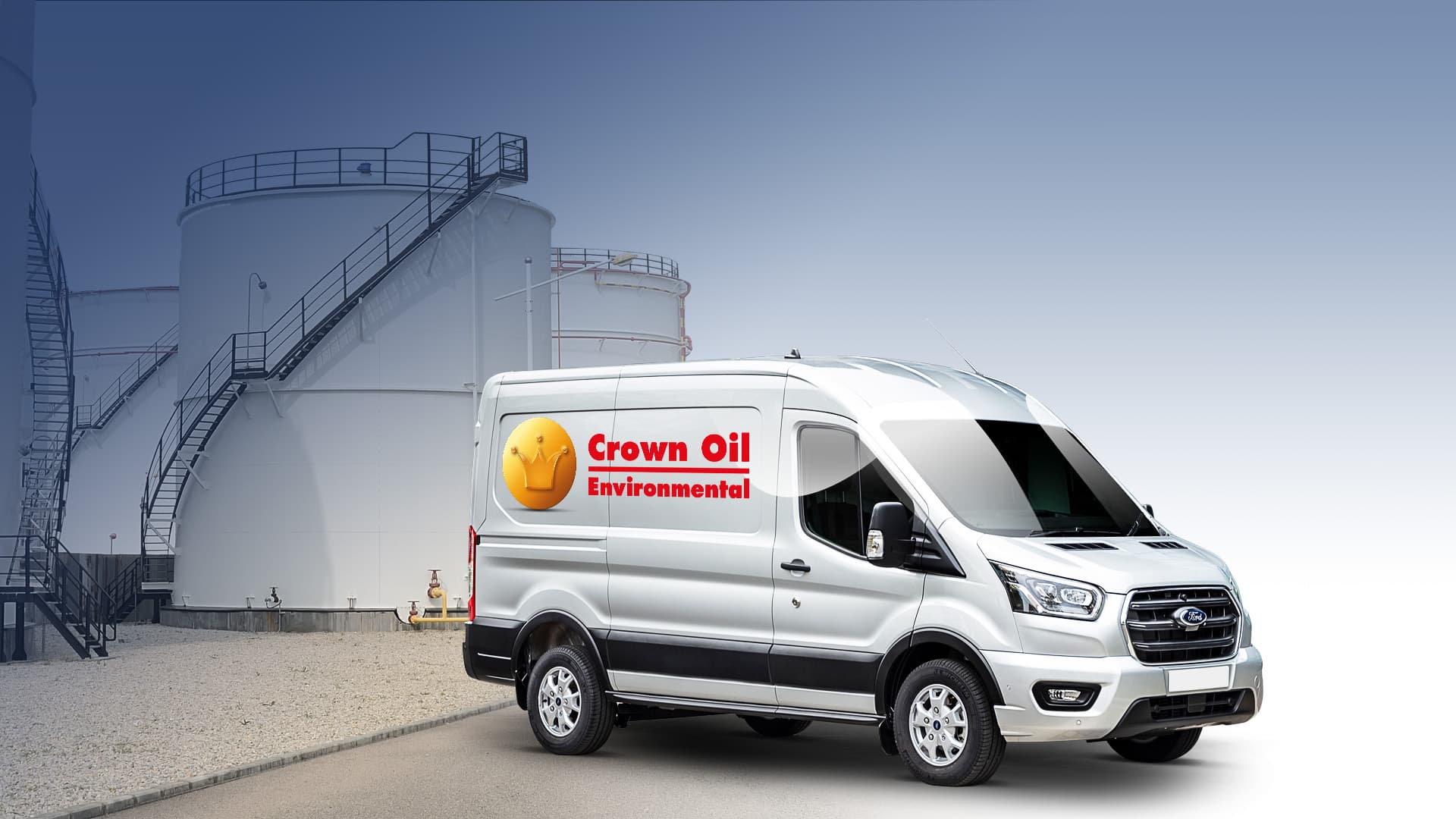 FAQs
What's involved in our commercial tank installations?

Tank inspection as part of free site survey
Pump out existing oil
Decommission and recycle redundant tank, including gas-free certificate and waste transfer notice
Install new, fully compliant oil storage tank and base
Connect new tank to the existing oil feed pipe
Transfer oil into new fuel tank
Where is your tank installation service available?

Our tank installation service is available to all industries and fuel users across the UK. Our engineers guarantee a safe and secure tank installation service, as well as fuel support and advice on any fuel related matters.
How do I know which tank is best?

Crown Oil Environmental's engineers are highly skilled and experienced, with all the appropriate qualifications. They can advise you on the most suitable tank for your application.
Fuel Specialists Trusted for over 70 years
Our products and services come fully guaranteed and our staff are trained in each of their respective roles. In fact, our team is the most experienced in the industry.
We are passionate about providing excellent service at all times and our commitment to customer care makes us the perfect choice for your environmental service requirements.

Stay compliant

Save money

Avoid downtime

Reduce risk

Uphold reputation
For help and advice relating to fuel contamination and tank treatment
give our friendly team a call today on 0330 123 3399
Or