Does your heating oil tank need some TLC? Or are you looking to upgrade your fuel storage?
Crown Oil Environmental undertakes a wide range of tank installations for domestic, agricultural and commercial purposes.
With over 75 years of experience in domestic and commercial installation work, our highly experienced and knowledgeable, local team of OFTEC accredited and insured engineers are fully equipped to handle your tank replacement needs.
If you'd like to learn more and discuss your requirements. You can call our fuel tank experts today on 0330 123 3399.
Reliable and quick tank replacement services
If your tank is looking a little worse for wear or oil is already leaking onto your property or nearby environment, you need to act quickly to avoid costly damage to your home or local area.
We will always aim to install your tank within 7 days of enquiry – or in emergency situations, we can be with you sooner. However, there will likely be an extra charge depending on availability to ensure we can get an engineer on the road for you in no time.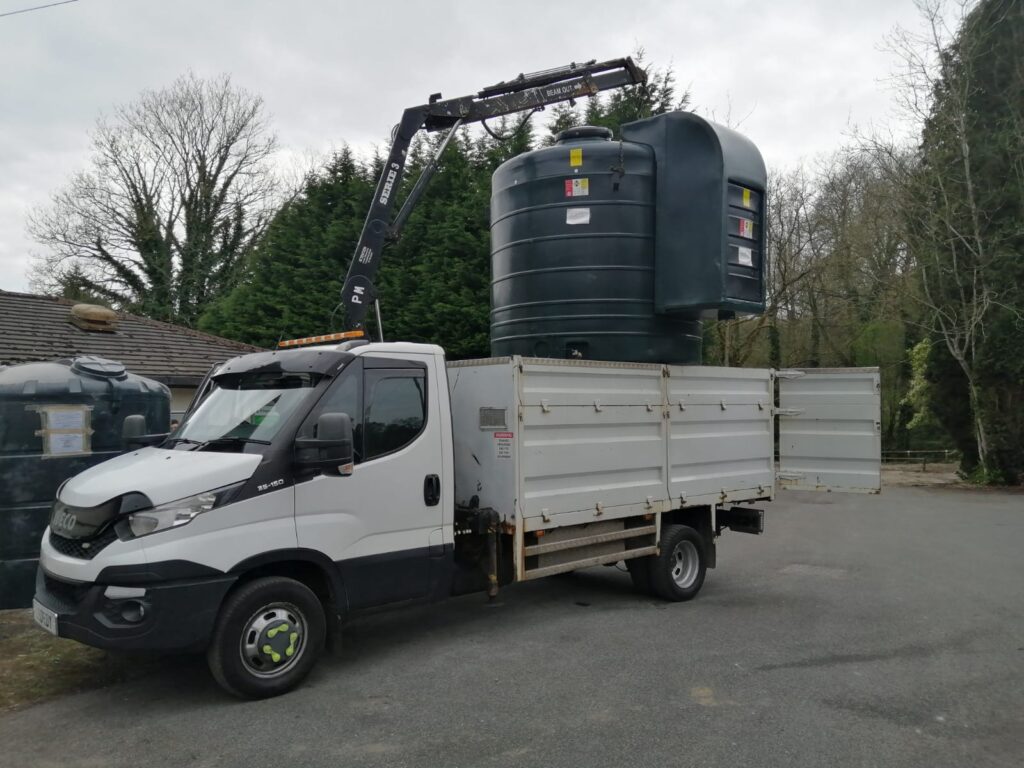 ---
The areas we cover for domestic tank installations
Based in Bury, Greater Manchester, our domestic tank services cover 50 miles from our main headquarters.
Please note: We do not undertake any fuel testing or tank cleaning services for domestic customers.
---
What's involved in our domestic tank installations?
To begin, we'll carry out a desktop assessment of your current oil tank installation using pictures that you've sent us of your current tank. We'll also check your garden for access, including conducting an environmental risk assessment.
We'll then provide a solution that complies with all building regulations, OFTEC guidelines and oil storage regulations. Our tank installation and replacement service can usually be carried out within 2-3 days, ensuring your fuel is back in optimum storage conditions in no time.
Storage tank installation process
Pump out the existing oil, if it's contaminated we will take it away for you
Safely decommission and recycle your redundant tank within environmental guidelines and best practice
Install a new, fully compliant base and storage tank
Connect the new tank to your existing oil feed pipe
Transfer oil into the new fuel tank if it is fit to do so or we can supply you with new oil for your new tank at a cost agreed
Sign off the tank installation in accordance with OFTEC regulations
Issue a 10-year manufacturer's guarantee for your new tank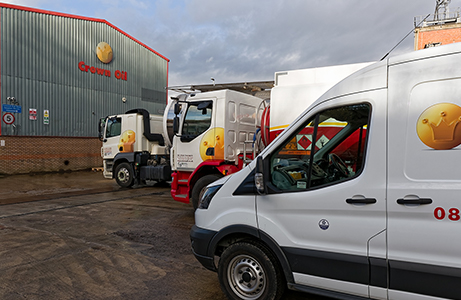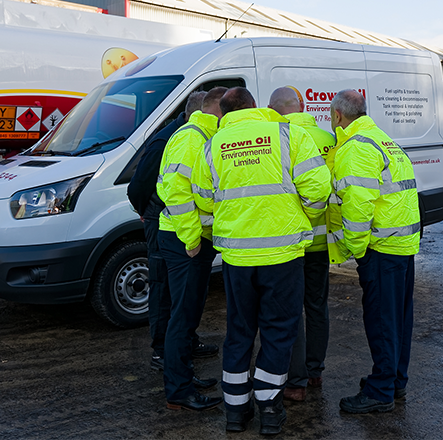 The importance of a proper tank installation
Domestic heating oil tank installations must comply with regulations before any works can commence, taking into consideration both environmental and fire hazards.
The tank base must provide continual structural support throughout all seasons and should be:
Non-combustible
Made out of concrete, stonework or paving stones
Strong enough to support the tank weight and contents
Large enough to extend 300mm beyond all sides of the tank
Why choose Crown Oil Environmental for your tank build and installation?
All tanks are manufactured to OFTEC standard (OFS T200)
10-year guarantee included with all tanks
No special maintenance required
All tanks are UV stabilised
Environmentally safe (accredited to BS799 Part 5 incorporating pollution prevention guidelines PPG2)
Highly experienced team with all the required qualifications
Standard 7-day domestic installation service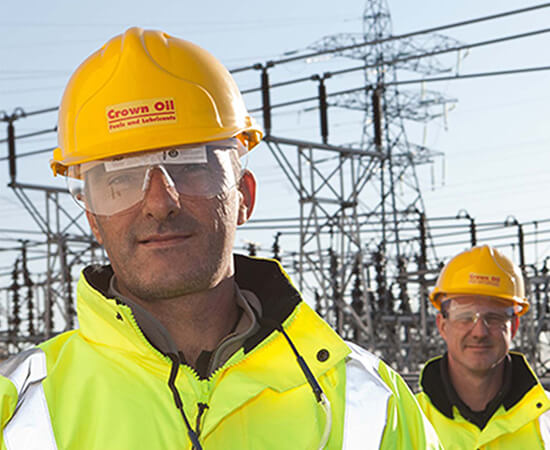 ---
Heating oil tank installation FAQs
Where should I locate my heating oil tank?

With a domestic tank installation, you need to consider its position. OFTEC provides health and safety regulations that cover the location of your tank, which state it should be sited:

1.8m away from non-fire related eaves of a building
1.8m away from non-fire buildings or structures (e.g. garden sheds)
1.8m away from openings (such as doors or windows) in a fire rated building or structure (e.g. brick-built house/garage)
1.8m away from liquid fuel appliance flue terminals
760mm away from non-fire rated boundary, such as a wooden boundary fence
600mm away from screening (e.g. trellis and foliage) that does not form part of the boundary.

You should also factor in access for the delivery driver. This is to ensure they can safely deliver the parts, as well as being able to refuel when your supply is running low.
How do I know if my tank needs replacing?

There are some common signs to keep a look out for, including:

Cracks and splits (plastic tanks)
Rust and corrosion (steel tanks)
Bulging and deep scratches
A sudden decrease in oil levels
A strong smell of oil
Faulty alarms and gauges

If you notice any of the above signs, it's vital that you act quickly to avoid oil leaking into the environment. Call our fuel experts today on 0330 123 3399.
How should I maintain my heating oil tank?

Once your new tank is installed, it's vital to keep it well maintained to ensure it runs as efficiently as possible and to protect the nearby environment. This will help keep your heating costs down while reducing the risk of breakdowns.

Ensuring the vents and gauges are protected from rainwater and removing any debris off the lid of the tank will also help to keep it in top condition.
---
Ready to learn more about our domestic heating oil tank installation services? Call our expert team today on 0330 123 3399 to find out how we can help you with the installation of your home heating oil tank.
---
Fuel Specialists Trusted for Over 75 Years
We guarantee all of our products and services. Our expert teams are the most experienced in the industry, and each individual is an expert in every aspect of their role.
We are passionate about providing excellent service at all times and our commitment to customer care makes us the perfect choice for your environmental service requirements.

Stay compliant

Save money

Avoid downtime

Reduce risk

Uphold reputation
For help and advice relating to fuel contamination and tank treatment
give our expert team a call today on 0330 123 3399
or