Our Team… Great Service. Great People
Our secret to a successful business is working with the right people. We're a team of thinkers, doers and go getters, putting the customer at the heart of everything we do.
Sales Team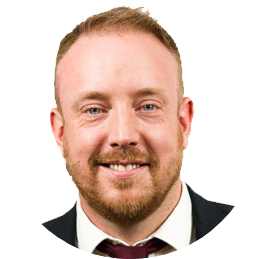 Chris Beatty
Sales Director
I started my career with the Crown Group back in 2006, making me one of the longest standing members of the Senior Management Team. I first joined the company as Business Development Manager, where I was responsible for bringing in new business, particularly in the construction industry.
In 2014, I was lucky to be given the opportunity to manage the newly formed company, Crown Oil Environmental. Armed with a laptop, phone and a pen, I went off into the wilderness to bring in business as Sales Manager.
Outside of work? I'm a big fan of Bolton Wanderers and follow their ups and downs (mainly downs!) all over the country. I also have a passion for nice cars and fast bikes.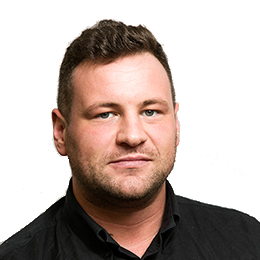 Dan Penrose
Sales Manager
I have worked at the Crown Group since 2016, where I have gained a lot of experience in the public sector and working with large blue-chip companies. I work with customers to meet the environmental needs of their business and also regularly get involved with cleaning tanks and uplifting fuels as I enjoy hands-on work. I predominantly work on large scale jobs.
I'm passionate about building long term relationships with my customers and I'm really proud that my customers always come back for repeat business.
Outside of work? I love motorbikes and cars, anything with an engine really! I love spending time with my little girl Poppy too.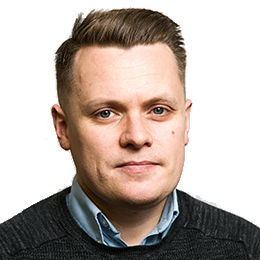 Craig Rodgers
HVO Specialist & Contracts Manager
I'm Crown Oil Environment's longest serving Account Manager and have been with the business for 9 years. Originally working for Crown Oil, I arranged standard and emergency deliveries, eventually being promoted to the Environmental arm of the business. Prior to this, I worked in IT sales for a number of years, where I gained key account and project management experience.
During my time at Crown Oil Environmental, I have developed a great understanding of how to look after my customer base, mainly in the Data Centre sector and provide a friendly, knowledgeable approach to make sure our customers are looked after with the best service and assistance available.
Outside of work? My time outside of work is taken up by my three children, wife Kelly and cat, and I wouldn't change it for the world. I'm really into most sports, support Bury AFC, and I even have my own radio show!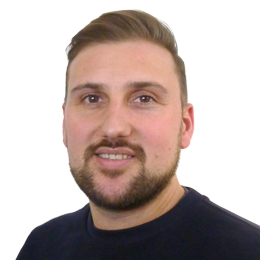 Ben Carter
Fuel Solutions Consultant
I'm currently a fuel consultant with 10 years' experience in recruitment for construction and sales. I'm hardworking and passionate, bringing high energy and non-stop banter the team.
I'm really looking forward to what the future brings and love being a part of a team who not only cares about each other but also about our large customer base.
Outside of work? I'm a big fan of country music and Frank Sinatra, and love to travel. I'm currently taking yoga classes and my favourite pastime is wine tasting with my wife.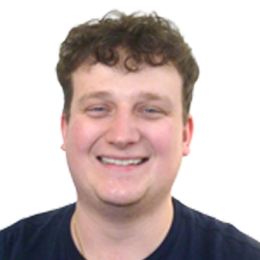 Owen Mellor
Fuel Solutions Advisor
I'm the youngest sales executive in the office and deal with small to medium size companies as well as councils, generator companies and transport businesses. Although having previously worked in restaurants with no experience in this industry, I've since then built up a vast portfolio of repeat customers and have been responsible for large scale decommissioning projects, including the removal of 100,000s litres of fuel.
Outside of work?
I play the guitar in a band and I'm currently recording an album.
Operations Team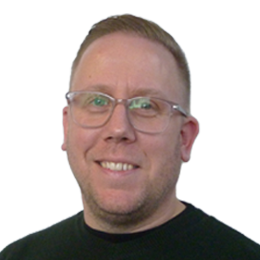 Tom Ritchie
Operations Manager
I have 15 years' experience in managing people effectively both in the office and out in the field. When I joined the team back in 2019, I wanted a strong team to support mine and the business' vision in moving the Environmental business forward and making us the market leaders in our field. Through time, training and finding the right people I believe we are on the right path to success.
Outside of work? I enjoy spending time with my family and am looking forward to the adventure of being a new dad. For my sins, I support the mighty Newcastle United (the new richest team in the world). With the new owners now in place, I am looking forward to seeing where this takes the team in the coming years.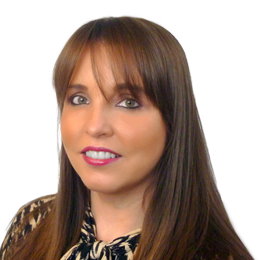 Zoe Kallee
Operations Coordinator
I was initially brought in to Crown Oil Environmental to support the Business Development Managers, however I have now moved into the Operations Team to help transform the service levels. My background is in retail so the move to an office was a major lifestyle change but I've settled in well.
Outside of work? I love socialising and spending time with my family. On a Sunday I enjoy a good long walk in the countryside to help clear my mind of the stresses of Crown Oil Environmental! (Only joking…)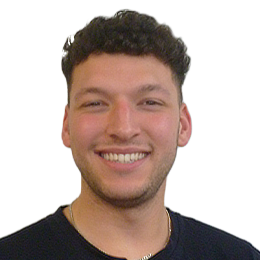 Ethan Wheelan
Project Supervisor
I started at Crown Oil Environmental at the beginning of 2021 so I am quite new to the team. I started out as an Engineer learning the ropes and getting stuck in, from how to uplift and polish fuel to performing tank cleans with the team. This was a big help for my progression within the team as I am now project supervisor helping to plan works from the small jobs to the big.
Before moving to Crown Oil Environmental I was in maintenance, so moving into an office based environment was a little different for me but I feel that I am adapting well and using my hands-on knowledge as strengths within my new job role.
Outside of work? I enjoy watching Manchester United and going for walks with my dog Winston.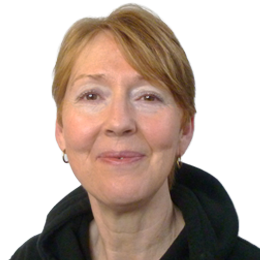 Anne-Marie Goodall
Operations Support
I've been with the Crown Oil Group for over 19 years now, starting as a Sales Office Manager for Crown Oil UK Ltd. About 7 years ago I asked to change my role as I wanted to work part time and I then took on the role as the Crown Oil Trainer.  This role was completely new and included the induction for new sales staff for Crown Oil and then their initial systems training.
In November 2020 after returning from furlough I continued my journey within the business but moved into the Environmental division as Operations Support.
Outside of work? I am very active and love most outdoor activities, such as cycling, walking, paddle boarding and open water swimming.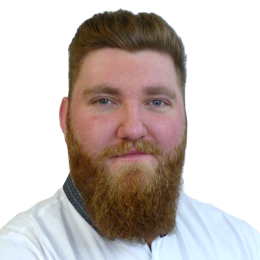 Pete Hoskin
Operations Support
I'm a Fuel Solutions Advisor who specialises in fuel uplifts, tank decommissions and installations. I'm looking forward to smashing the challenges ahead.
Before moving to Crown Oil Environmental I was an estimator for a bespoke balustrade manufacturer.
Outside of work? I love playing cricket and am a season ticket holder for Accrington Stanley. I'm also a big fan of rock music and love going to gigs and festivals.
Fuel Specialists Trusted for over 70 years
Our products and services come fully guaranteed and our staff are trained in each of their respective roles. In fact, our team is the most experienced in the industry.
We are passionate about providing excellent service at all times and our commitment to customer care makes us the perfect choice for your environmental service requirements.

Stay compliant

Save money

Avoid downtime

Reduce risk

Uphold reputation
For help and advice relating to fuel contamination and tank treatment
give our expert team a call today on 0330 123 3399
Or