The Experts in Transitioning from Fossil Fuels to HVO Fuel
Crown Oil Environmental can support your switch to hydrotreated vegetable oil (HVO) our fully sustainable drop-in diesel alternative, seamlessly uplifting and replacing your existing fossil fuel. Synthesised from 100% certified waste products, HVO fuel is a much cleaner burning alternative to regular diesel. In fact, it cuts net CO2 emissions as well as significantly reduces notifiable NOx and PM.
Looking to find out more about using a fully renewable diesel in your business? We've got you covered. Call 0330 123 3399 to speak to one of our fuel switch experts.
Switching to HVO fuel made simple
HVO is quickly proving to be a fantastic alternative to fossil fuels and is becoming a key player in helping the UK achieve its net zero targets. We're committed to making the switch to HVO fuel as straightforward as possible.
This renewable diesel has a wide range of OEM approvals. As a drop-in replacement for mineral diesel, it can be handled and stored in the same way with no need to modify existing engines or equipment, and no compromise on reliability, even in cold weather.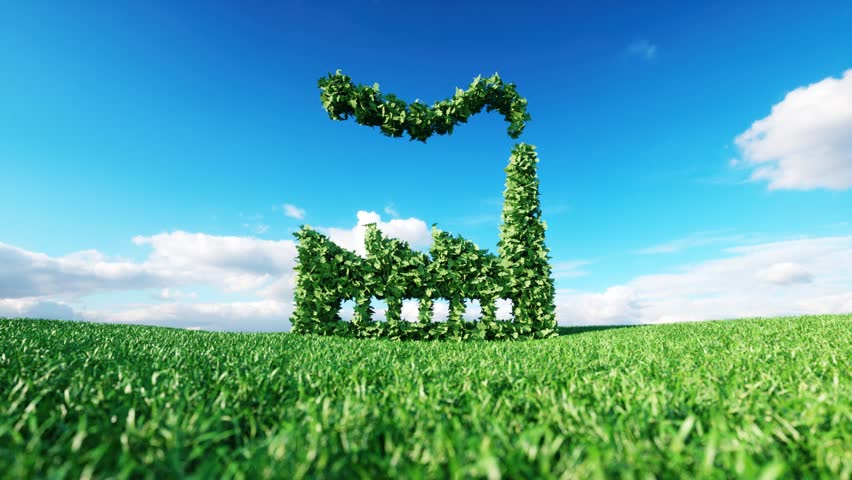 ---
Work with us to achieve lower emissions on the road to net zero
Providing an immediate opportunity to reduce your environmental impact, HVO is being adopted in a wide range of industries, including our very own fleet. This is particularly beneficial for large commercial fleets that can't currently transition to electrification. HVO is the perfect transition fuel for on and off-road vehicles in a range of industries, such as transport, agriculture, construction and the public sector.
By switching the Group's fleet to HVO fuel, we will save around 3,000 tonnes of net CO2 every year.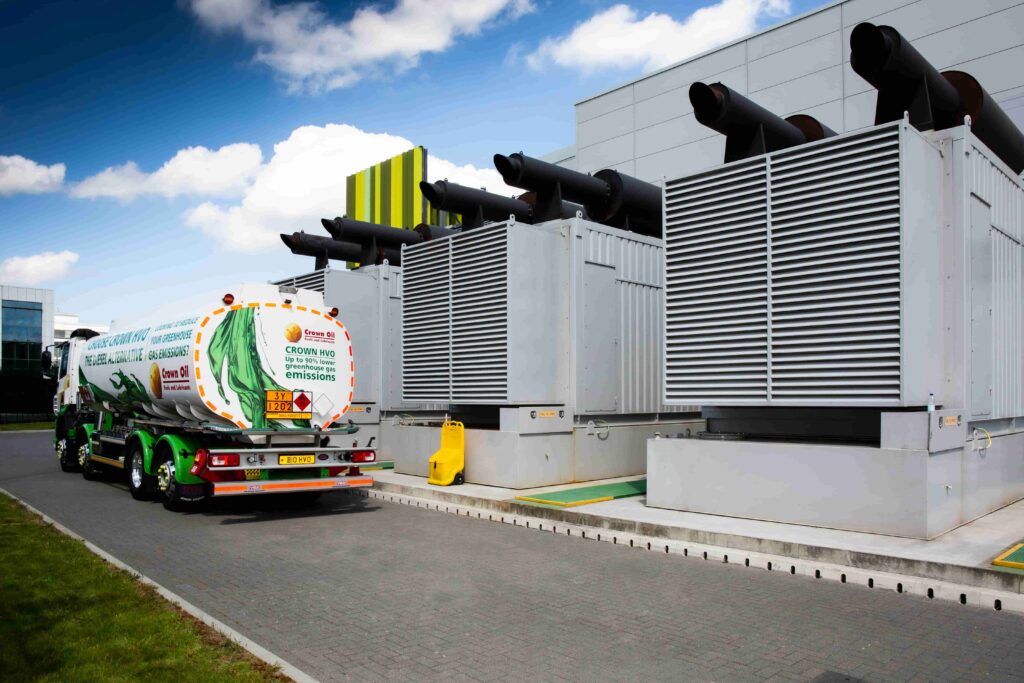 How we can help with the transition
Primarily, transitioning to HVO may sound complicated but in reality, it's a fairly simple process with our team of fuel experts:
Give our HVO fuel switch team a call on 0330 123 3399 today
We'll discuss your requirements and perform a free site survey
We'll uplift your old fuel and recycle it responsibly (we'll even provide payment)
Our tank cleaning and NDT testing will future-proof your tank(s) and pipework
You'll enjoy a smooth transition with our end-to-end project management
Benefits of using HVO fuel
There are many reasons and benefits to switching to HVO, below are just a few:
Up to 10-year storage lifespan and year-round performance
Cuts net CO2 emissions by up to 90%
Significantly reduces nitrogen oxide (NOx), particulate matter (PM) and carbon monoxide (CO) emissions
Zero FAME content, reducing the risk of fuel degradation
Biodegradable, non-toxic and odour-free
Endorsed by a wide range of OEMs
Meets EN 15940:2016 & ASTM D975 specifications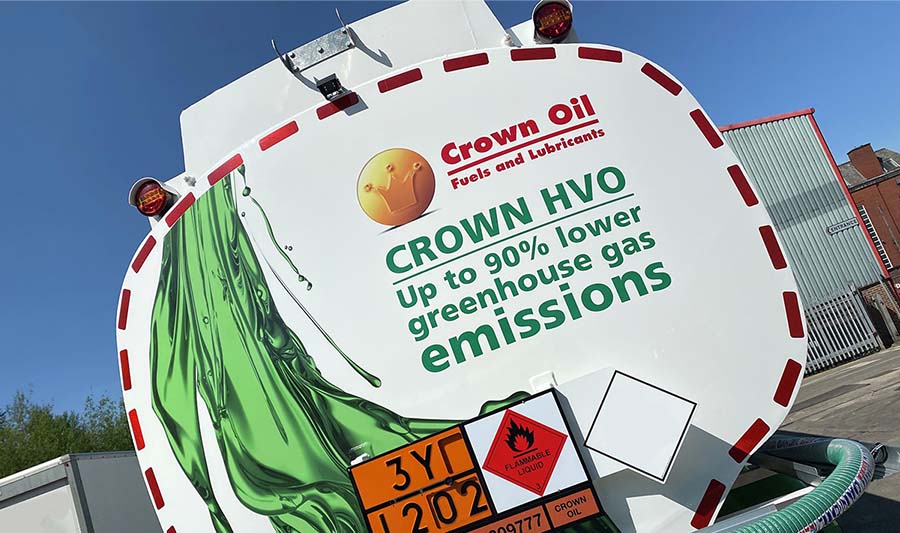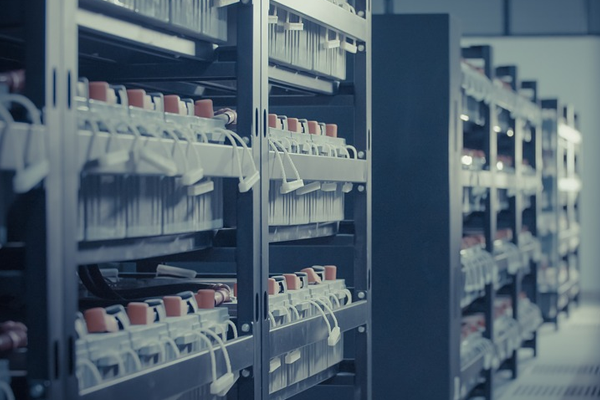 Discover first hand how easy it is to switch to cleaner burning fuels like HVO.
Find out more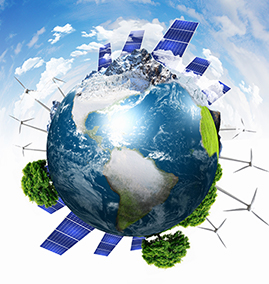 Learn about how we're committed to net zero, including running our own fleet on HVO
Find out more
---
HVO fuel FAQs
How is HVO sustainable?

HVO is accepted by the UK Government as a renewable fuel, providing:

It contains products that don't contribute to global deforestation
Only waste materials are included for improved efficiency and no impact on food supply
Sustainability and greenhouse gas savings have been independently verified

Each import of HVO is certified by the International Sustainability & Carbon Certification (ISCC) and its GHG credentials confirmed and documented. This confirms:

Supplier
Traceability
Raw material origin and type
Production facility
The ability to sell into the market
Do my fuel lines need to be drained and cleaned before the switch?

This depends on the amount of contamination within the existing stored fuel which we'll determine in our free site survey.
How do I store HVO?

HVO doesn't need a different tank to regular diesel so you can use your existing tank to store the renewable diesel. It must be kept in a cool, dry place and out of direct sunlight. If your existing tank is showing signs of degradation and is over 10 years old, we supply and install a wide range of plastic and steel tanks across the UK.
Can you mix HVO with diesel?

HVO is fully miscible with regular diesel, meaning you can mix both fuels in any ratio. However, we always recommend removing your existing fuel and cleaning the tank. Diesel contains FAME which means you will lose many of the benefits of HVO when blended. With our fuel uplift service we can remove your old fuel, clean your tank before filling it with your new renewable fuel.

If you'd like more support swapping to your new fuel call 0330 123 3399 and a friendly member of our team will b able to assist you.
Is HVO the same as biodiesel?

While HVO is derived from the same feedstocks used to produce biodiesel, it's synthesised via a hydrotreatment vs transferification process which improves its oxidation stability. This reduces the risk of bacterial growth, making HVO a fantastic, sustainable and stable fuel in backup generators.
---
Ready to learn more about switching from your current fossil fuels to our renewable diesel alternative, HVO fuel? Call our expert team today on 0330 123 3399 to find out how we can help you to make the switch.
---
Fuel Specialists Trusted for Over 75 Years
We guarantee all of our products and services. Our expert teams are the most experienced in the industry, and each individual is an expert in every aspect of their role.
We are passionate about providing excellent service at all times and our commitment to customer care makes us the perfect choice for your environmental service requirements.

Stay compliant

Save money

Avoid downtime

Reduce risk

Uphold reputation
For help and advice relating to fuel contamination and tank treatment
give our expert team a call today on 0330 123 3399
or