Nationwide collection of waste oils and fuels from businesses
Do you have bulk waste fuels on your site? Crown Oil Environmental can turn these waste fuels and potential environmental problems into revenue. Our bulk waste oil collection, lubricant collection and disposal service is available for businesses and organisations across the UK.
We have many years of experience in providing a quick and efficient service to eliminate a probable danger to the environment while enabling you to make an extra income from another source. Whether you need gas oil removal because you've lost access to the fuel or you're switching to a cleaner burning fuel, our engineers can collect your range of fuels safely while adhering to all legislation.
If you'd like to learn more about our oil recovery and collection services, get in touch on 0330 123 3399 and speak to one of our waste oils experts today.
---
Please note: This service is only available for the bulk collection and disposal of waste fuels and oils which requires a minimum volume of 1,000 litres to be collected and disposed of.
---
Our bulk waste oil collection process
Location review and technical assessment of the material to evaluate the condition
Development of a plan for the removal of waste oils using risk assessments
Removal of primary material
Removal of tank residues and degassing of tanks
Our minimum waste oil collection quantity is 1,000 litres for the collection and disposal of the following fuels:
DERV (road diesel / white diesel)
Red diesel (gas oil / tractor diesel / agricultural diesel)
Industrial heating oil (IHO)
Kerosene (kero / heating oil)
Generator fuel, Industrial fuel & Commercial fuel
Biofuel (biodiesel)
Lubricants
We will also be able to help you dispose of other items and equipment you have on-site, such as:
Oily rags & sludge
Interceptor collections
Gully sucking
Coolants
Cutting oils
Transformer oil
Insulating oil
---
Please note: We do not remove or collect waste engine oil or cooking oil. Check with our fuel collections team to ensure we can handle your request.
---
What are the benefits of removing old fuels and oils from storage tanks?
If you have old, unused or unwanted fuels and oils which have been left in storage tanks for long periods of time, they will slowly degrade and begin to corrode the containers they're stored in. To prevent any damage to storage tanks and containers or, worse still, environmental issues caused by leaks, it is advisable to remove any waste or surplus products in a timely fashion.
Not only will this save time and money storing these products, but could also provide you with a much-needed income stream by selling any suitable surplus fuels and oils to us here at Crown Oil Environmental.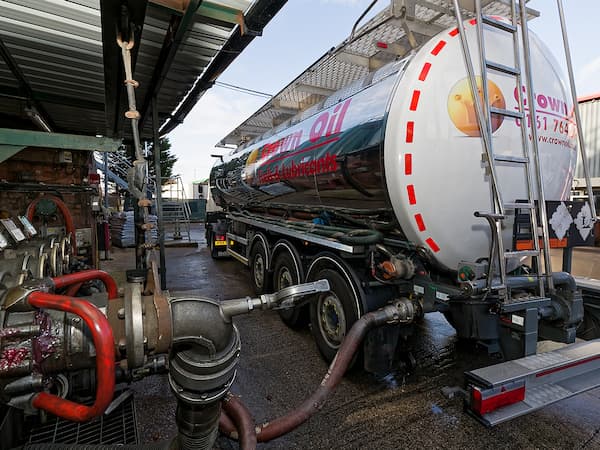 Why use our waste oil collection services?
All of our services are fully insured and we have all the relevant accreditations
All fuels and oils regardless of condition removed in an environmentally friendly manner
We provide a nationwide service
We have all the necessary equipment and experience to collect your waste and surplus oils, and then dispose of or recycle them safely and responsibly
We have a huge fleet of tankers, so we can collect and remove your fuel from your site regardless of how much you have in storage
Waste fuel oil disposal
All fuels and oils used for powering plantworks, vehicles and machinery will usually require storing in a suitable oil tank, located on site. If you no longer have a requirement for this fuel, a quick call to us is all it will take to collect and safely dispose of or recycle it for you.
Where possible, we will always attempt to recycle waste fuels, but should it be beyond reuse it will be disposed of using methods that meet all current environmental standards.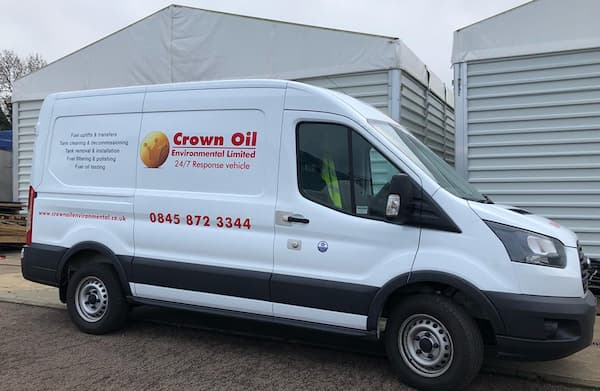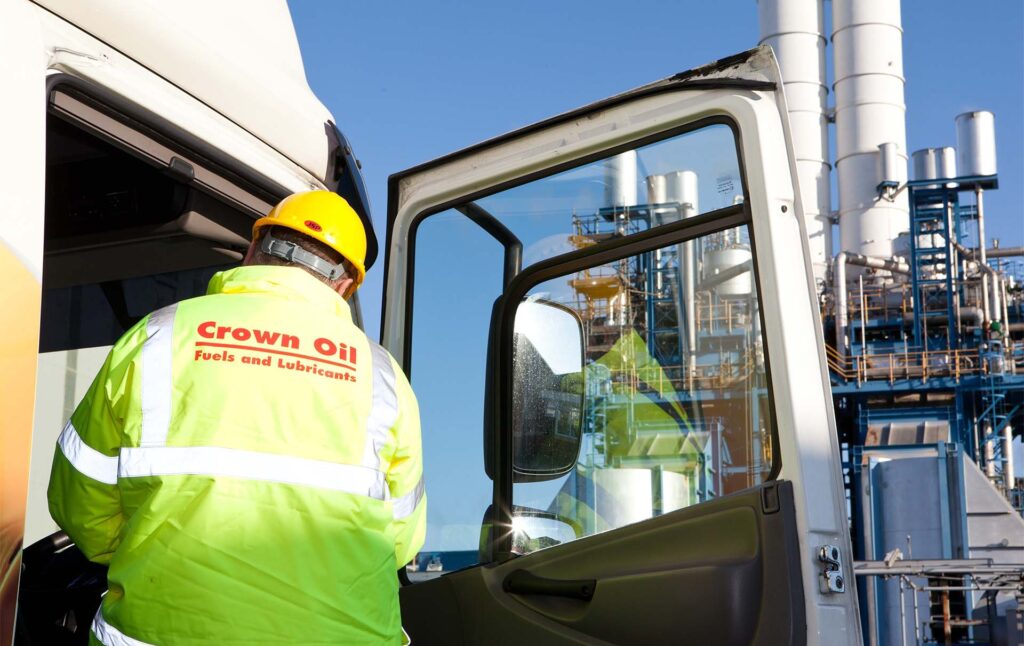 Other fuels we can remove and recycle
We can safely and efficiently remove most fuels and oils* in quantities exceeding 1,000 litres in any condition.
If you're unsure if we can help you, simply get in touch today and let us know which types of fuels or oils you would like our team to collect, the quantity and where you're located.
Call us today on 0330 123 3399 to speak to a fuel specialist, to see how we can help you.
Sell your surplus oils and fuels to us
When we remove surplus oils and fuels from your site, we will assess their quality and suitability to be reused or recycled. If they can be reused, we will offer you a highly competitive price and collect them from you.
We can also provide you with the necessary paperwork to show that your old fuels and oils have been safely removed and disposed of. The last thing anybody wants is a knock at the door from an environmental agency worker notifying them of a penalty and fine because they didn't use a professional company for their waste oil recoveries.
Don't lose money on your waste or surplus fuels and oils, when we can collect them and dispose of them legally and safely.
---
Ready to learn more about our waste oil collection and disposal services? Call our expert team today on 0330 123 3399 to find out how we can help you remove your old fuels and oils.
---
Fuel Specialists Trusted for Over 75 Years
We guarantee all of our products and services. Our expert teams are the most experienced in the industry, and each individual is an expert in every aspect of their role.
We are passionate about providing excellent service at all times and our commitment to customer care makes us the perfect choice for your environmental service requirements.

Stay compliant

Save money

Avoid downtime

Reduce risk

Uphold reputation
For help and advice relating to fuel contamination and tank treatment
give our expert team a call today on 0330 123 3399
or