Finding symptoms of diesel bug contamination
Getting your diesel tank checked by specialists on a regular basis is paramount in ensuring the quality of your fuel. However, it's still important that you know what the symptoms of microbial contamination of diesel (or otherwise called diesel bug) look like.
While annual checks are more than capable of keeping your fuel in good condition, you never know when a potential problem may arise as a result of diesel bug. After all, the last thing you want is to be stuck with contaminated diesel when it could have been avoided in the first place.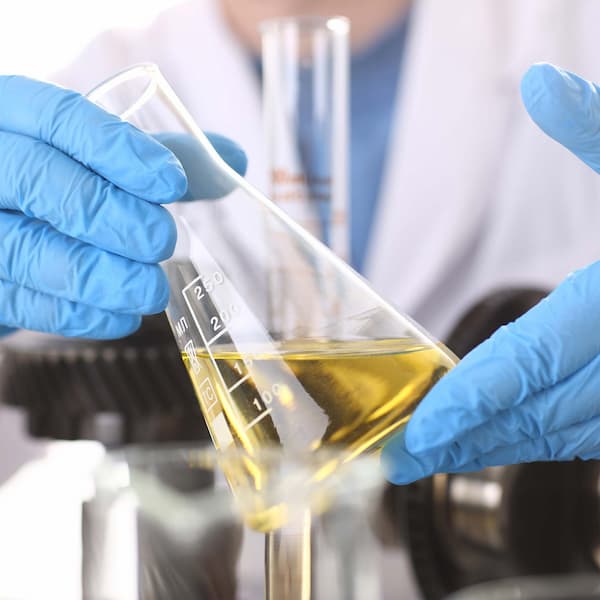 78% of fuel samples we test are contaminated
What are the main signs of contaminated diesel?
To check for microbial contamination of your diesel fuel, the main symptoms that you should look out for are:
Water contamination in the oil
Eroded fuel tank
A bug in the fuel
Equipment or engine problems
Water contamination in the oil
Water can be found almost anywhere on Earth – and oil is certainly no exception. There are, however, different levels of water contamination in oil which dictate how serious the problem is.
In the early stages, water contamination presents itself as molecules in the air, which you cannot spot with the naked eye. Once the water in the tank reaches saturation point, it becomes emulsified. When this happens, you may be able to notice water droplets in the oil, which can also give the fuel a slightly cloudy appearance.
However, if your fuel is not tested regularly by a professional company, small puddles of water will eventually start to form at the bottom of the tank – and at this point, you may not know there's a problem by simply looking in the top of your tank.
When the water reaches free-flowing form, bacteria grow much faster which can lead to bugs forming – and this is at the point of microbial contamination.
Eroded fuel tank
An eroded fuel tank is one of the main microbial fuel contamination symptoms. This is something that tends to happen when contamination has reached its most severe level and the bugs in the fuel have started to eat away at the tank.
While this is a clear sign of contaminated fuel, it's also an environmental hazard because if the tank becomes severely corroded, fuel can leak and damage the surrounding areas. Oil spills require a costly environmental clean-up and can lead to prosecution. To avoid anything like this happening, it's important to make sure that your tank is in good condition and structurally sound at all times.
A bug in the fuel
Diesel bug is the name given to microbial growths in diesel. Diesel bugs can form in your fuel tank at a similar rate to water contamination. The more water present in the tank, the quicker bugs will be able to grow. They generally present themselves in a layer of sludge that forms underneath the water puddles at the bottom of the tank. If you have a specialist who inspects your fuel tank, they will check your diesel and assess whether it's negligible, moderately or heavily contaminated.
Negligible contamination: This means that there's only a low level of microbes found. It does not present a short term problem, so the level is simply noted and then checked again during the next inspection.
Moderate contamination: This level is assigned when there's a concerning level of microbes in the tank. However, it's easily treated with a biocide treatment and a change of filters.
Heavy contamination: This means that the amount of microbes in the fuel has reached a severe level. There will probably be signs that the tank has been damaged as a result. When this happens, the tank will have to be emptied so then the fuel can be cleaned. Once the fuel has been decontaminated and the oil tank has been cleaned, it will be returned to the tank. In some cases, the fuel may be too contaminated to be cleaned and the tank too damaged to be reused, in which case they will both have to be replaced.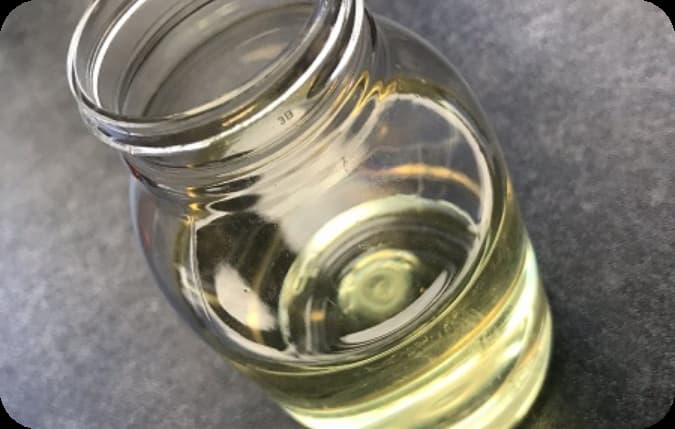 We responded to 34 emergency contamination callouts in the last 12 months
Equipment or engine problems
If you haven't looked in your tank and checked the condition of your fuel then you may not notice that you have diesel fuel contamination symptoms until you actually use it for your equipment or machinery. You might experience engine problems all of a sudden or it may lack its usual power and performance.
Whenever anything like this happens, it's always best to check your fuel first to see if that's the cause of your problems.
How do I avoid microbial fuel contamination in the future?
If you can, it is best to check for these diesel contamination symptoms on a regular basis to make sure that your fuel is still in the best condition. New guidelines on fuel cleanliness have been published to help people protect their oil supply.
If you want to avoid contaminated diesel at all costs, it's vital to get it checked by a specialist on an annual basis to make sure that there are no signs of imminent problems.
Want to know more about fuel contamination? Then give our fuel experts a call today on 0330 123 3399 to learn more and get your questions answered.