When was your tank last inspected? Book an NDT test for complete peace of mind
When storing fuel, it's imperative to regularly test the tank and associated pipework to check its integrity. If left unmonitored, it can lead to an accidental oil spill which would have a significant negative effect on both the environment and your operations. Our non-destructive testing (NDT) service is performed within all current standards and guidance without causing damage or requiring operational downtime. This allows us to quickly identify any areas of degradation, weakness, cracking, corrosion and welding defects before any further damage occurs.
With over 75 years of experience, we can provide a complete end-to-end service, from inspection to repair nationwide with our team of expert engineers on hand 24/7 for a quick response.
If you'd like to learn more and discuss your requirements. You can call our fuel and oil testing experts today on 0330 123 3399
What is non-destructive testing?
Over time, fuel degrades which can lead to hidden flaws, cracks and corrosion. Even minor damage to a storage tank can hugely increase the risk of tank failure. If your stored fuel results in pollution you could be fined or prosecuted, not to mention experience lost contracts, operational downtime, clean-up costs and increased insurance premiums. So why risk it?
Non-destructive testing (NDT), also known as non-destructive examination (NDE) or non-destructive inspection (NDI), is the process of evaluating materials without causing damage to them. It's the only method to see the current 'health status' of a tank using measurement techniques to pinpoint any damage and anomalies in the fuel stored inside.
Examples include magnetic-flux leakage (MFL) and ultrasonic testing (UT) which assess the quality of equipment walls without damaging them. Following analysis, you'll be given a comprehensive report that can be used to satisfy insurance or compliance inspection by regulatory authorities.
The HSE recommends that non-destructive testing should be carried out every 12-18 months.
There is a wide range of NDT tests on offer to suit whatever your requirements, such as:
Ultrasonic inspection
Tank thickness testing
Tank weld testing
Tank base testing
UAV inspections
Hardness testing
What are the benefits of NDT testing?
Identifies areas of degradation before failure occurs to ensure longer life expectancy
Minimises downtime to ensure maximum productivity of tanks
Offers trend information on deterioration so that predictions can be made
Demonstrates operational standards and compliance e.g. EEMUA 159 and API 653
Gives you peace of mind that your fuel tank is in sound condition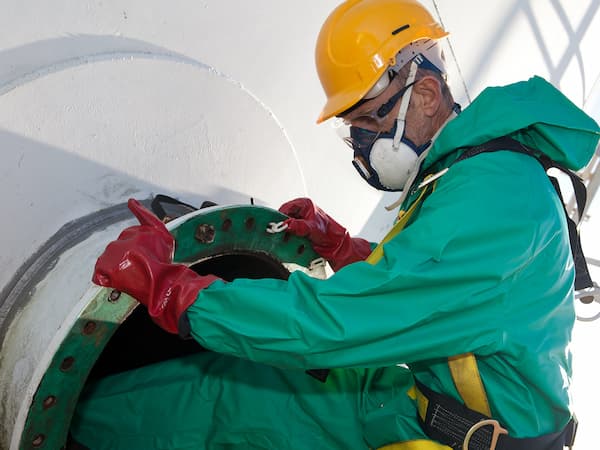 Who carries out the NDT testing services?
The tell-tale signs of degraded tank integrity include phase separation, water in the fuel, blocked filters and engine failure. There's no point treating the symptoms without addressing the root cause. This is where we come in.
Crown Oil is a leading fuel company that's approved to ISO 9001 standards. We employ two of the UK's leading chemists and have onsite laboratory facilities to identify any fuel quality issues, with a team of experts on hand ready to undertake an inspection of your storage facilities.
By undertaking a proactive approach rather than reactive, you will prevent business downtime and having to fork out hefty clean-up costs from environmental damage.
Why choose Crown Oil Environmental's non-destructive tests?
Fast UK-wide response team that can reach you within hours
In-house waste uplift service, full invasive tank cleaning and nationwide oil deliveries to streamline the tank integrity testing process and avoid having to contact multiple parties
Qualified specialists to provide advice on storing and handling oils safely
Integrity testing to EEMUA 159 Level 2
Essential housekeeping for your tank, helping you to avoid the need to replace your tank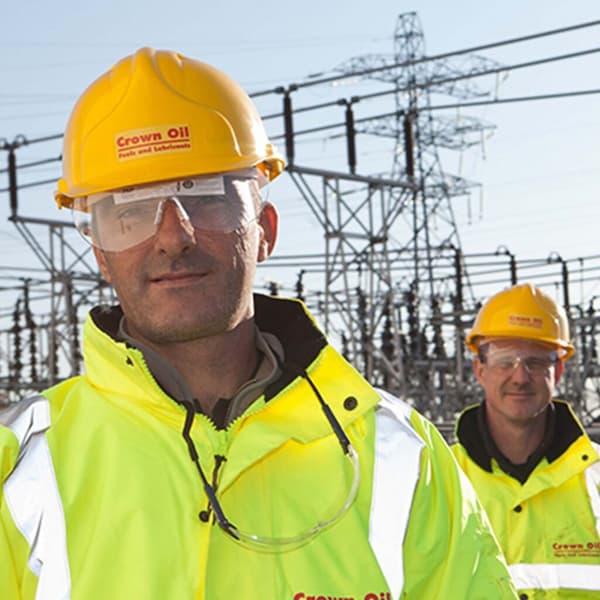 ---
Ready to learn more about our NDT testing services? Call our expert team today on 0330 123 3399 to find out how we can help you with your storage tank inspections.
---
Fuel Specialists Trusted for Over 75 Years
We guarantee all of our products and services. Our expert teams are the most experienced in the industry, and each individual is an expert in every aspect of their role.
We are passionate about providing excellent service at all times and our commitment to customer care makes us the perfect choice for your environmental service requirements.

Stay compliant

Save money

Avoid downtime

Reduce risk

Uphold reputation
For help and advice relating to fuel contamination and tank treatment
give our expert team a call today on 0330 123 3399
Or