Keep your transport moving with our environmental fuel services
Ensuring your transport is fuelled is imperative to the success of your business. Whether it's transporting goods or getting your passengers from A to B, the success of your organisation has a huge impact on the public and your partners. If your stored fuel becomes a liability rather than an asset, it could bring your operations to a costly halt.
Looking after your stored fuel can be time consuming and inconvenient if you don't have the know-how. At Crown Oil Environmental we have the knowledge, skills and experience to look after your fuel-related needs, allowing you to focus on other areas of your business. Our consistent and reliable planned preventative maintenance services can help your business avoid costly problems such as damage to your equipment, fuel spills or a halt in your operations altogether.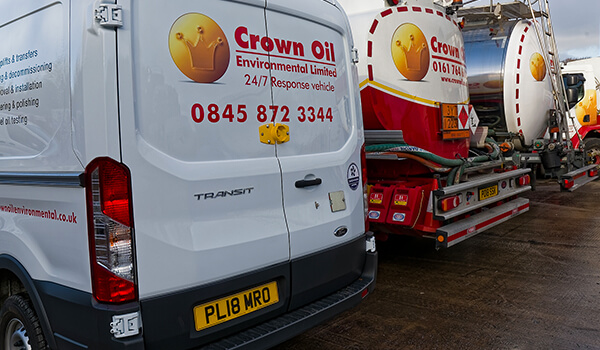 What fuel services can we offer your transportation?
We offer a range of fuel services that can help you keep your operations running smoothly, including:
We can be your all-in-one fuel partner that looks after your fuel needs. Get in touch with a member of our team today by calling 0330 123 3399.
How can the transport sector reduce it's net CO2 emissions?
The transport and logistics sectors currently produce around ¼ of global CO2 emissions, of which 60% is from heavy-duty transport (i.e. trucking, aviation and shipping). The industry has committed to achieving net zero carbon by 2030, however electrification is currently inaccessible for long-distance, heavy-duty vehicles and low-emission liquid fuels are a much more readily available solution in the interim.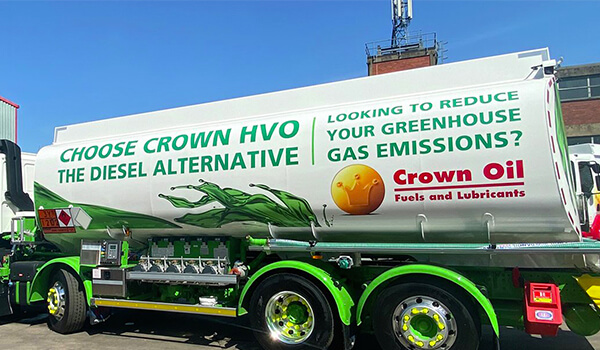 Crown Oil Environmental works with a wide range of logistics businesses to ensure a seamless transition to cleaner burning fuels such as hydrotreated vegetable oil (HVO)
We can uplift your old fuel and recycle it responsibly
Our tank cleaning and NDT testing can future-proof your tanks and pipework
You can enjoy a smooth transition with our end-to-end project management
---
How can the transport sector manage fuel supply across multiple locations?
If you have multiple depots, it can be difficult to keep on top of your fuel supply. Luckily, with our tank telemetry monitoring systems you can be at every location all at once. Through the installation of sensors, your account manager can see the fuel levels for all your depot's storage tanks in one simple dashboard that can be customised to your own liking. This will also provide notifications so that you become aware of any drops in fuel levels so that you can act accordingly.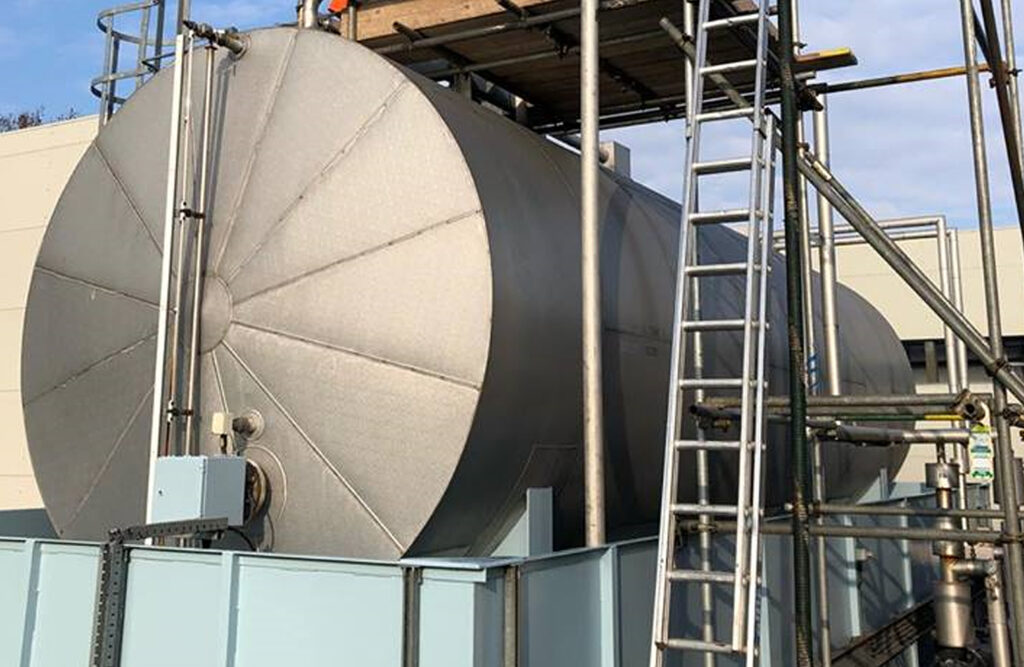 Get a tank telemetry sensor installed on your fuel tanks today by calling 0330 123 3399.
---

How could fuel contamination affect my transportation?
Due to the mandated bio content in diesel, fuel that has been stored for a prolonged period of time can become contaminated with bacterial growth. This contamination begins to form a sludge that will eventually start to clog your fuel filters and tank pipework. This could mean contaminated fuel enters your transportation leading to engine damage, delayed departures for your passengers and a damaged reputation for your business.
What kind of business' do you work with?

There's no job too big for us to handle! Some organisations that we work with include:

Railway companies
Coaches and bus companies
Aviation sector
Delivery and freight forwarding companies
And more

You can find some examples of our work with our customer case studies.
How often should diesel fuel be tested?

Prevention is always the best solution when it comes to guaranteeing your fuel supply. That's why we recommend that diesel fuel should be tested at least twice a year, especially in the winter.
Can you maintain fuel for more than one depot?

Yes! Our fuel services are available nationwide meaning that each of your depots can get the care they need to keep your business operational. Depending on the size of your business we can even offer one price under a fixed term contract for all of your depots.

Speak to a member of our team today to find out how we can look after your fuel by calling 0330 123 3399.
Will regular fuel maintenance save money for my business?

If you allow your fuel to become contaminated, it will start to corrode your storage tank, eventually leading to cracks and spillage. Replacing your fuel, removing your storage tank(s) and installing new storage tank(s) can all be costly when compared to a simple fuel test that can help to prevent these issues well in advance.
What size storage tanks can you install?

From 500 litre oil tanks to large-scale 200,000 litre tanks, we install fuel tanks of all sizes above and underground. We also offer a wide range of fittings, pipework, pumps and telemetrics. Discover all our equipment installations on our tank installation services page.
Can you manage fuel supply for each depot?

Yes! Our sister company Crown Oil offers a free fuel management service so that you never have to worry about running out of fuel again. We can supply and manage a range of fuels such as Diesel (DERV) or greener alternatives such as HVO.

Speak to a member of our team today to find out how we can manage your fuel by calling 0330 123 3399.
---
Why choose Crown Oil Environmental for your business?
Over 75 years of industry experience
24/7 emergency fuel service, 365 days a year
Flexible payment terms
In-depth fuel monitoring
Services available nationwide
Dedicated account manager that understands your fuel needs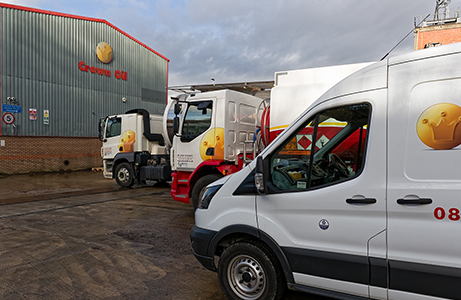 Fuel Specialists Trusted for over 70 years
Our products and services come fully guaranteed and our staff are trained in each of their respective roles. In fact, our team is the most experienced in the industry.
We are passionate about providing excellent service at all times and our commitment to customer care makes us the perfect choice for your environmental service requirements.

Stay compliant

Save money

Avoid downtime

Reduce risk

Uphold reputation
For help and advice relating to fuel contamination and tank treatment
give our friendly team a call today on 0330 123 3399
Or