Life saving fuel solutions for emergency services
In the event of a power cut, the importance of backup generators running smoothly cannot be overlooked for the NHS, fire and police departments. Our services for fuel critical applications could be the difference between a power outage causing life-threatening disruption and your backup generator seamlessly kicking in without affecting your operations.
Our specialist, reliable planned preventative maintenance services and in-house team of experts guarantee the successful and timely completion of all projects to keep fuel critical applications running 24/7.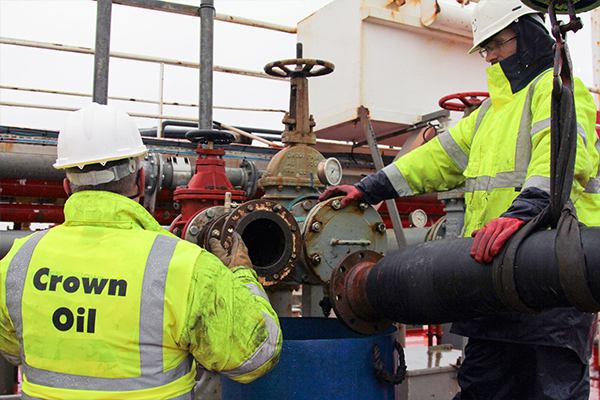 What fuel solutions can the emergency services benefit from?
Our team of industry experts are on hand to support you with all your fuel related needs. Solutions that the emergency services can benefit from include:
We can be your one-stop shop to look after your fuel needs. Speak to one of our fuel experts today on 0330 123 3399.
What problems can occur if emergency fuel is not looked after?
Fuel that has been left in storage for a prolonged period of time or has not been stored correctly can run into a number of problems, including:
Fuel contamination – Water and particulates can begin to enter the fuel tank and react to form rust and sludge which can lead to your fuel not running as effectively.
Clogged filters and pipework – If your fuel is not cleaned after it becomes contaminated, the sludge that is formed can start to clog your filters and pipework.
Fuel degradation and spillage – Contaminated fuel that is ignored will begin to corrode your fuel tank and eventually lead to spillage. This can lead to costly fines and harm your local environment.

What are the signs of fuel contamination?
If your fuel tanks and equipment are not working as expected, there are signs of fuel contamination that you can look for. Your fuel should appear clear and bright, if your fuel has a cloudy appearance, it means there is water in your fuel. Filters that are clogging quicker than normal could mean there is a build-up of sludge in your fuel tank. Visually, you may notice corrosion such as rust and cracks around your fuel tank and this is a tell-tale sign that your fuel has become contaminated.
Should you notice any of these signs of fuel contamination, you must contact one of our experts immediately by calling 0330 123 3399.
How is diesel fuel cleaned?

To start the process, a fuel polishing unit is attached to your fuel tank in a parallel circuit which means that you can still use your fuel while it's being cleaned. The unit will pull fuel from the bottom of your fuel tank where harmful contaminants and water can build up. This contaminated fuel then flows into the polishing unit that cleans your fuel to perfection. The fuel then exits the polishing unit and flows straight back into your storage tank.
How do backup generators work?

When a power cut affects the emergency services power supply, an automatic switch detects the loss of power and instantaneously starts up the backup generator that runs on fuel to ensure that the circuits remain operational. As the power cut ends, the backup fuel generator turns off until it's next needed.
Do you offer fixed term fuel maintenance contracts?

Yes, we offer a range of fixed-term fuel maintenance services to each of our clients across the UK, absorbing the hassle of your fuel management so that you can concentrate on other areas of your organisation. Our pricing will vary depending on the size of your organisation.
How do you maintain backup fuel?

There are a number of guidelines that you can follow to help maintain your fuel for longer. We believe that prevention is the best solution and that you should get your fuel tested regularly so that you become aware of any contaminants before they impact your storage tanks or generators. We've also put together some rules for fuels to help you look after your backup fuel.

Get in touch with one of our fuel experts today to discover more ways you can look after your backup fuel by calling 0330 123 3399.
What is the life expectancy of diesel fuel?

Due to increased bio content in diesel, the life expectancy of stored diesel has reduced and we now recommend that you replace your fuel every year.
How often should backup fuel be tested?

With fuel critical applications, you should test your fuel at least twice a year, especially during the winter when your diesel is more susceptible to the "diesel bug."
What if the backup generator fails during an emergency?

If your generator fails to kick in, it poses an immediate threat to life. Our 24/7 emergency fuel contracts are invaluable for fuel-dependent emergency services. Your fuel needs will become our priority and we will ensure your backup fuel supply is with you within a pre-agreed timeframe to feed the fuel straight into your generator.

Come on board our priority fuel contracts today by calling 0330 123 3399.
Prevention is better than a cure
Proactivity is key when storing fuel. Our fuel testing services can look for any issues with your fuel before they become an expensive problem, such as application damage or failure.

Stay compliant

Save money

Avoid downtime

Reduce risk

Uphold reputation
For help and advice relating to fuel contamination and tank treatment
give our friendly team a call today on 0330 123 3399
Or