With the cold months on the horizon, it's vital you're aware of the seasonal specification of diesel so you can take precautions when fuelling your off-road vehicles, equipment and machinery this winter.
These recommendations are valid for diesel fuel and non-road diesel (Marked Gas Oil meeting BS2869 class A2). They are in place to inform you of the potential problems that might occur if you use diesel without following the seasonal specification.
What are the dangers of using the wrong grade of diesel?
Wax paraffin formation (also known as fuel gelling) – crystals begin to form when diesel becomes too cold and amalgamate which block the fuel filter. This will cause the engine to fail or stop due to fuel starvation.
Contamination – when the temperature drops water can form in the fuel which can clog filters and also cause engine problems.
Using the incorrect grade of diesel will halt operations in cold periods. If you suspect problems with your fuel, call us on 0330 123 3399.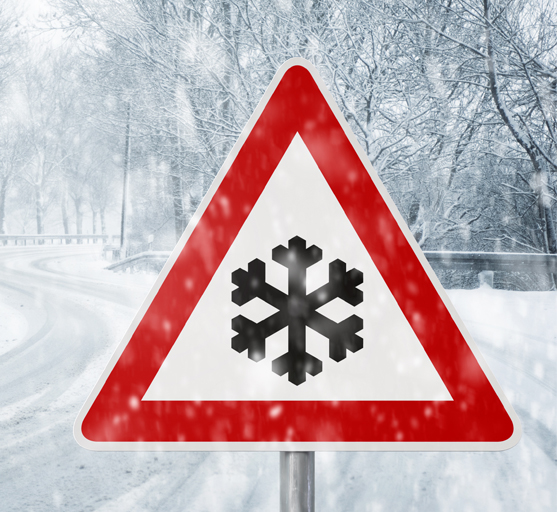 How does diesel differ seasonally?
The fuel properties of diesel are adjusted seasonally to maintain good low-temperature performance and operability.
Winter fuel can be used all year round as it is more resistant to cold (-12°C CFPP min), meaning it can be used throughout all seasons.
Fuel certified for use during the summer period is only fit for use during these months (-4°C CFPP min) as it has a limited resistance to cold.
The blending of diesel is changed during the winter months to improve the cold weather performance of the fuel.
It's available from 1 November to 15 March, however, to make sure all supplies meet the winter specification by the beginning of November, supplies that are direct from the refinery will meet the winter grade from 16 October.
Why don't companies provide winter grade diesel all year round?
This would not be cost-effective. When refining crude oil, you get much less winter grade diesel than summer grade diesel, which would result in problems with the availability of the winter grade. What's more, the energy content of fossil winter grade diesel is lower than that of summer grades.
Where can I buy diesel for my business?
Crown Oil Ltd supplies diesel that is suited for the season by varying the cloud point depending on the season and location. Purchasing your diesel from the most trusted supplier in the UK gives you peace of mind that you are using the correct grade of product that will never let you down.
With nationwide coverage and quantities available in 205-litre barrels up to 36,000 litres and more, we provide same day and next day deliveries for when you need us most.
To order our winter grade diesel, visit Crown Oil for a quote.
Fuel Specialists Trusted for over 70 years
Our products and services come fully guaranteed and our staff are trained in each of their respective roles. In fact, our team is the most experienced in the industry.
We are passionate about providing excellent service at all times and our commitment to customer care makes us the perfect choice for your environmental service requirements.

Stay compliant

Save money

Avoid downtime

Reduce risk

Uphold reputation
For help and advice relating to fuel contamination and tank treatment
give our expert team a call today on 0330 123 3399
Or