24/7 emergency spill response, clean up and ongoing environmental services with nationwide coverage
In 2020, we responded to 57 oil spills, costing customers a total of £1.4 million in environmental damages and non-compliance costs.
If disaster strikes, you need an emergency fuel oil spill response to ensure minimal disruption to your business operations while reducing any damage to the environment.
Don't delay, call the fuel experts on 0330 123 3399 to reduce the environmental, reputational and financial risks of an oil spill.
Oil spill effects on the environment and local ecosystems can be catastrophic. It kills plants and animals, disturbs pH levels, pollutes air and water, and inflicts untold damage on surrounding areas
All petroleum products, including diesel fuel, kerosene, gas oil and motor oil, are toxic to people, plants and wildlife. As a fuel user you are responsible for covering the clean-up costs for any spillage of your fuel under the Environmental Protection Act, 1990.
This can range from hundreds to millions of pounds depending on the level of harm, negligence and irresponsibility of those involved.
In the event of an oil spillage, a fast response is key to containment, preventing further damage to the environment and avoiding prosecution
Every second counts in the event of an oil spill or leak, and failure to put preventative measures in place can severely harm your business. It can cost tens of thousands of pounds in restoration – but more importantly, it can cost lives too.
Our nationwide emergency oil response service, provided by our team of qualified engineers and large fleet of specialised vehicles, enable us to quickly respond to both hazardous and non-hazardous spills.
Fitted with onboard spill kits and high-quality equipment, we can control and clean up any amount of escaped oil to prevent further contamination of the environment and resulting fines.
From a minor oil spill to a vast industrial disaster, we can contain any type of spill or leak – whether that be overground, underground or in marine, fresh or groundwater environments. Don't delay, call 0330 123 3399 today.
Why choose Crown Oil Environmental's oil spill response service?
Access our fast, UK-wide response team that can reach you within hours
24/7 Emergency oil spill clean-up services and contingency planning
In-house waste uplift service and nationwide oil deliveries streamlines the process and avoid having to contact multiple parties
Fully accredited UK Spill Association Member
Qualified specialists can provide advice on the safe storage and handling of oils
Access to a wide range of spill kits and ancillary products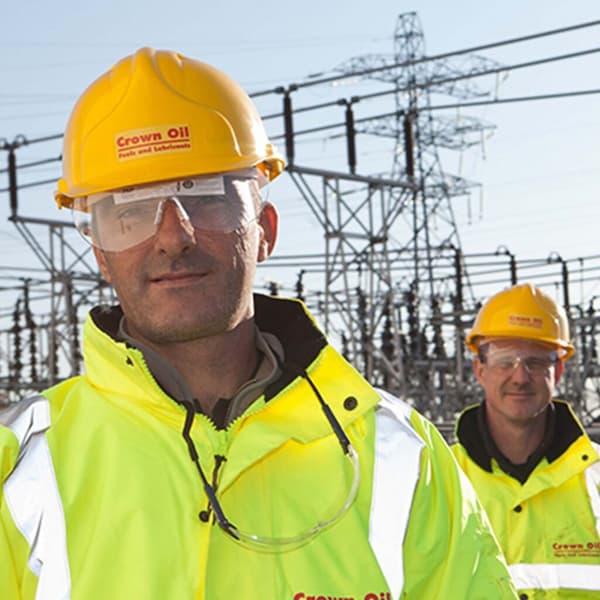 Prevention is always better than a cure.
If your fuel infrastructure is showing any of the below symptoms, you must act fast and get in touch immediately on 0330 123 3399.
Early signs of imminent spill risk include:
Oil stains around your tank
Constant smell of fuel
Bulges, cracks, discolouring or rust on your tank
Plants growing close to/on your tank
Unusually high oil consumption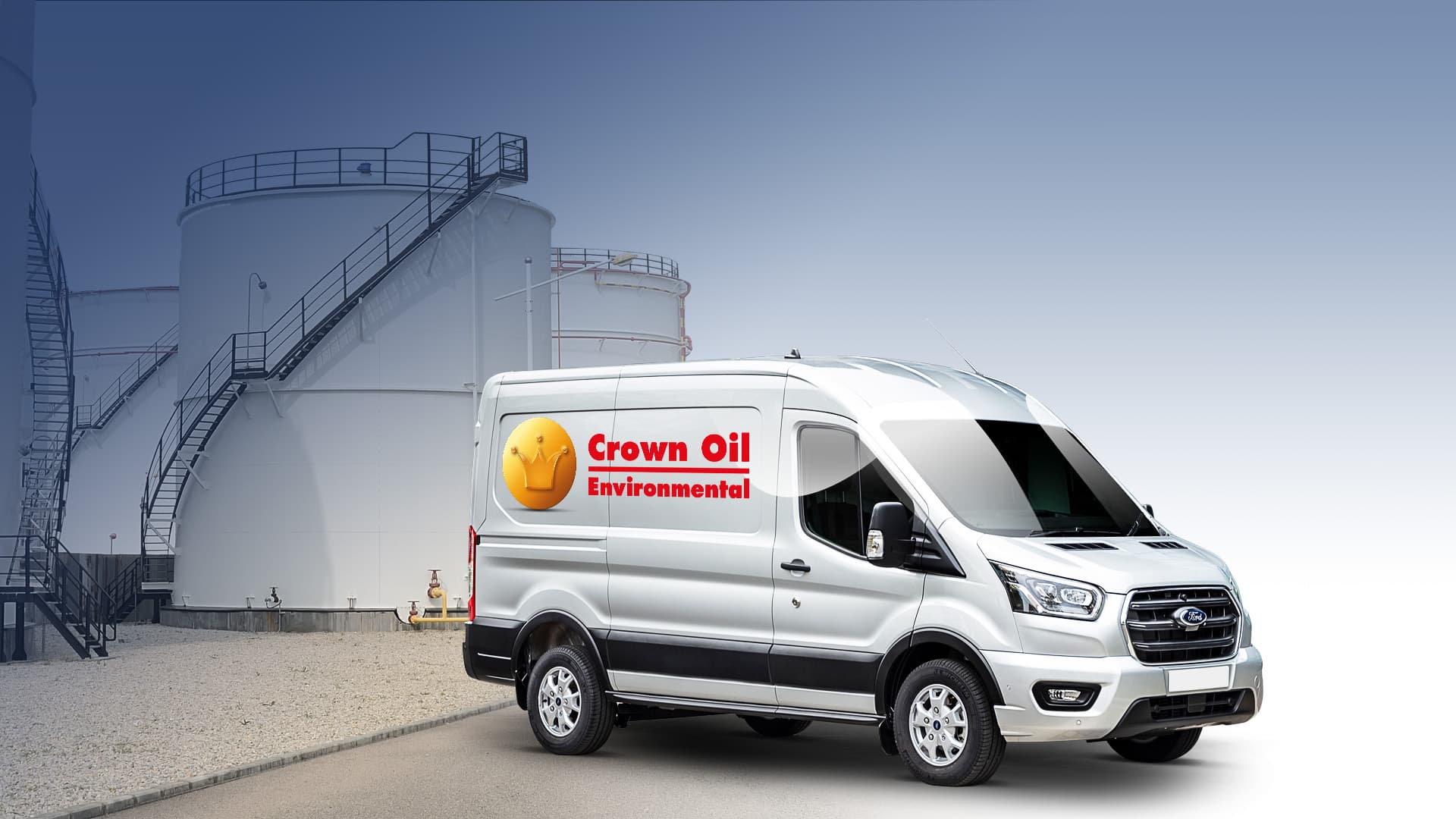 FAQs
What causes oil spills/leaks?

Failure of the tank body due to age
Accidental damage or onsite collisions
Damaged equipment on the tank such as sight gauges
Severely degraded fuel which can impair the tank's integrity
Damaged fuel feed lines/wear and tear
Overfilling tanks
User error when filling the tank or dispensing fuel
How can I prevent oil spills/leaks in my business?

Invest in regular fuel testing and tank inspections
Schedule NDT testing if your tank is over 10 years old to measure material thickness, detect flaws and cracks or any surface- breaking defects
Replace your tank if it's showing signs of age and deterioration
Use a bunded oil storage tank as required by law
Regularly inspect your tank and bund
Train staff on the proper use of your fuel storage and dispensing equipment
Use a drip tray to catch any leaks when filling/dispensing
Take advantage of our fuel uplift service to ensure unwanted oil is taken away safely
I suspect an oil leak, what do I do?
Fuel Specialists Trusted for over 70 years
Our products and services come fully guaranteed and our staff are trained in each of their respective roles. In fact, our team is the most experienced in the industry.
We are passionate about providing excellent service at all times and our commitment to customer care makes us the perfect choice for your environmental service requirements.

Stay compliant

Save money

Avoid downtime

Reduce risk

Uphold reputation