Clean and Polish Your Diesel Fuel
Keeping diesel fuel clean is one of the most important elements of machinery maintenance. Regular diesel fuel polishing will ensure clean fuel is going through your machine's system on a regular basis; reducing the build-up of dirt and ensuring efficient operation.
Crown Oil Environmental provides an unrivalled diesel fuel cleaning service across the UK. Our competitive prices and excellent customer care are just part of the service when you opt for diesel fuel polishing.
Our service will ensure the removal of water, sediment, and microbial contamination from your diesel (derv). This has multiple benefits to your business as you may already know but if you'd like to learn more about our general fuel polishing services, then you can read further or call us for more details on the number below.
Why choose diesel fuel polishing from Crown Oil Environmental?
5 reasons to choose diesel cleaning from Crown Oil Environmental:
Customer Satisfaction – At Crown Oil Environmental, we take customer satisfaction seriously and make it our priority to be there for you when you need us.
Experienced Fuel Polisher – With over 70 years' experience with fuels, we can advise you on the best derv cleaning methods for you and your business.
Competitive Prices – Okay, so price isn't everything and the quality of service is essential but, here at C.O.E we ensure you receive the highest-levels of service without paying over-the-odds!
Efficiency – With our high-spec polishing equipment, we can polish 1,000 litres of diesel per minute if required; making light work of huge volumes of stored diesel.
Low/Zero Disruption – We will work out a time when we can clean your diesel without affecting business operations although, in some cases, it may be necessary to get to work fast. In the event of diesel polishing being an emergency, we'll work quickly and professionally to ensure disruption is kept to a minimum.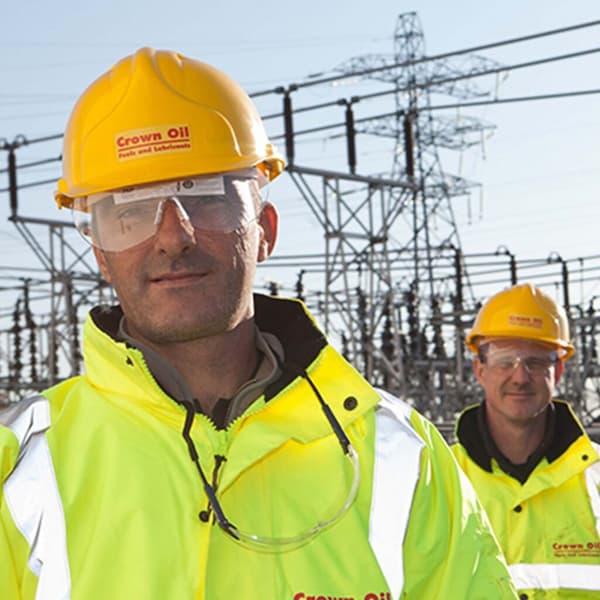 Interested? Get in contact with us today for a free diesel fuel polishing quote and call 0330 123 3399. We look forward to hearing from you soon!
Fuel Specialists Trusted for over 70 years
Our products and services come fully guaranteed and our staff are trained in each of their respective roles. In fact, our team is the most experienced in the industry.
We are passionate about providing excellent service at all times and our commitment to customer care makes us the perfect choice for your environmental service requirements.

Stay compliant

Save money

Avoid downtime

Reduce risk

Uphold reputation