Reliable fuel solutions to keep your business running smoothly
Your data centre is only as reliable as its backup power source, and the fuel feeding it. If your business cannot afford unplanned downtime, our data centre fuel services are essential for you to ensure smooth business operations.

Power cuts pose a great risk of unplanned downtime, and for data centres this can be costly and harm reputations. That's why it's important to bolster the security of your diesel-powered backup generator with regular health checks and maintenance of its fuel reserve, tanks and pipework.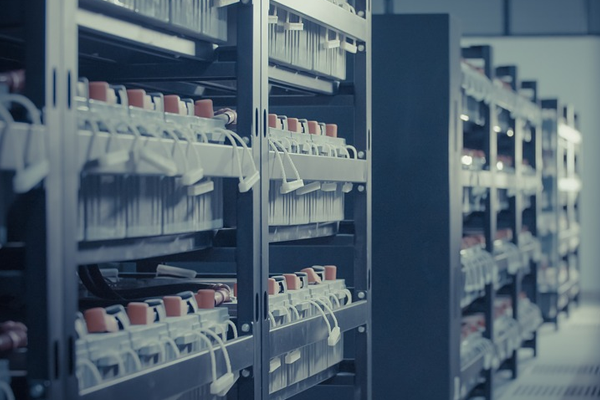 Almost one-quarter of business generator failures are down to contaminated fuel, with IT downtime costing UK businesses around 300,000 hours per year (CA Technologies).
Our fuel services to help your data centre
At Crown Oil Environmental, we're fully prepared to offer your data centre the planned preventative measures it needs to maintain uptime, all the time. Our data centre fuel services include:
Fuel Recirculation Technology
Fuel oil testing
Many data centres risk disruption by failing to ensure that their backup generator will run during an emergency.
Diesel has a typical shelf life of up to a year and when left dormant and unused over time, it begins to degrade in quality and turn to sludge, leading to tank corrosion and pipework clogging. That's why regular fuel sampling and analysis is an integral part of any fuel management plan and will ensure you're never caught off guard by imperfections in your fuel.
With each test, our technicians will produce a comprehensive report, detailing its chemical composition, including:
Sulphur content
FAME content
Water content
Particulate content (ISO / NAS)
Density at 15 degrees Celsius
Viscosity at 40 degrees Celsius
Flashpoint
Microbial contamination level
---
Fuel polishing for your backup generator
Fuel polishing, or fuel cleaning, is essentially a key service for diesel powered critical applications that eliminates a serious point of failure: fuel contamination. It's completely non-disruptive and can enable continued use of your fuel whilst we polish it, depending on the severity of contamination.
Our intensive but non-disruptive service can restore your fuel back to optimum quality, making sure you can rely on your backup generator when you need it most. Fuel polishing is particularly important for data centres that have left diesel unused for prolonged periods of time.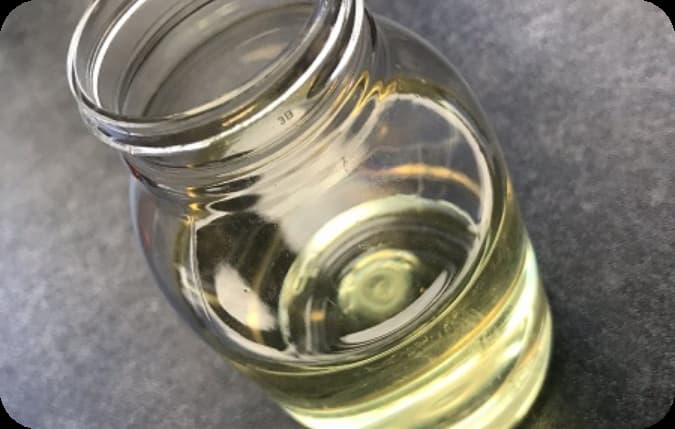 Tank recirculation
When fuel is left dormant for extended periods, microbial growth (diesel bug) develops, which can wreak havoc on your stored fuel and machinery. With many sites temporarily closed or consuming fuel at a reduced rate, this could be a huge problem for your business.
A tank recirculation system helps prevent stored fuel from becoming stagnant. It's particularly useful for generator back up tanks, which while not consistently used, are of critical importance.
Tank recirculation systems keep the fuel moving and therefore help to prevent contaminant
build-up and avoid expensive equipment damage and downtime.
The clean fuel is then circulated back into the fuel tank before any bugs have been able to accumulate and form sludge on the bottom of the tank.
---
A quick fuel uplift and replacement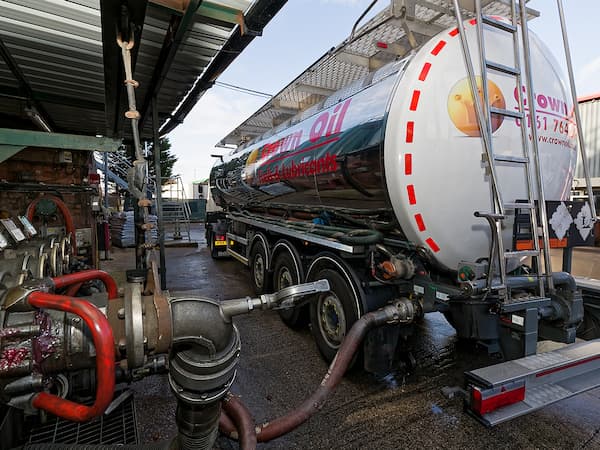 If the quality of your fuel has degraded beyond repair, it's critical for you to replace it as soon as possible before a power failure occurs and further damage is done to your system's components.
Using our fuel uplift service, we can quickly and safely remove any quantity of contaminated diesel and replace it with a fresh supply, securing the efficacy of your backup generator.
Better still, we'll responsibly dispose of your old supply and recommend a planned preventative maintenance strategy to prevent your fuel degrading again in the future.
See where you're at with an in-depth site survey
If you are unsure of which service is right for you, we're a leading provider of preventative maintenance measures, so you know that you're in safe hands with Crown Oil. We can arrange for our experts to conduct a survey of your premises to determine which services your business requires.
Our survey includes:
OFTEC-standard testing of tanks, pipework and related fuel supply infrastructure
Fuel and lubricant sampling and analysis
Assessment of your business's general fuel needs
With these results, we can recommend a preventative maintenance strategy, perfectly suited to the needs of your site.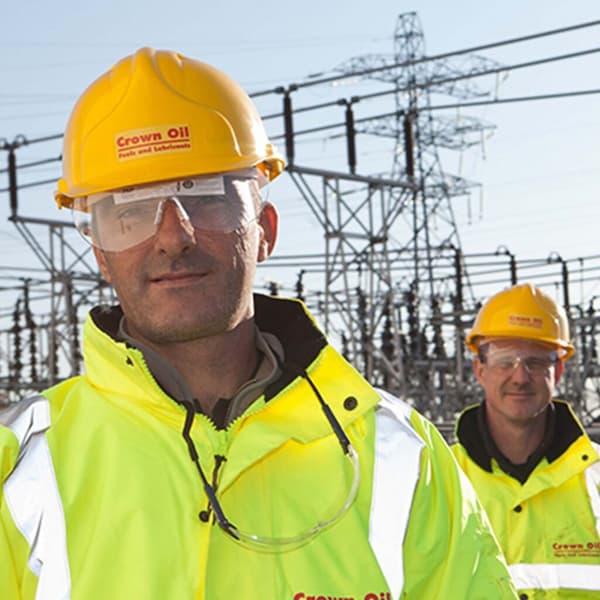 Guarantee your fuel with an emergency contract
83% of global businesses are affected by unplanned downtime (Vanson Bourne Global Study)
If your data centre cannot risk being without power, it is essential that your business follows appropriate risk management measures. Our priority fuel contracts ensure business continuity regardless of emergency situations, such as blackouts, blockages in pipework, misfuelling incidents or any other problems that you might face.
You wouldn't drive a car without insurance, so why would you take the risk with your business?
With an emergency fuel contract, your fuel needs become our priority. For an annual fee, we'll ensure your emergency fuel delivery reaches you within a pre-agreed time limit from the minute you place an order. This timeframe is agreed with your account manager when you sign up to our service, ensuring a fuel tanker will always reach you before a disaster strikes.
Why choose Crown Oil Environmental?
Over 70 years of experience in the industry
Nationwide supply network
24/7 Emergency service 365 days a year
One-to-one support with a dedicated account manager
Rapid and efficient service across all industry sectors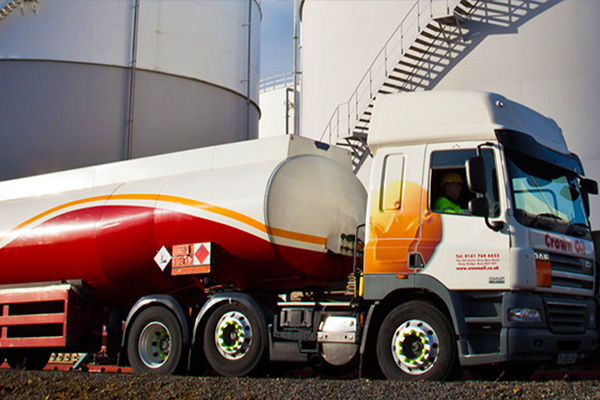 Fuel Specialists Trusted for over 70 years
Our products and services come fully guaranteed and our staff are trained in each of their respective roles. In fact, our team is the most experienced in the industry.
We are passionate about providing excellent service at all times and our commitment to customer care makes us the perfect choice for your environmental service requirements.

Stay compliant

Save money

Avoid downtime

Reduce risk

Uphold reputation
For help and advice relating to fuel contamination and tank treatment
give our friendly team a call today on 0330 123 3399
Or