Waste Oil Removal and Waste Oil Recycling
If you have oil on your site that you want to dispose of, then you should always get in touch with waste oil removal and recycling experts. After all, getting in touch with oil recycling experts is a considerably better option than allowing your waste fuel to sit unused in your tank.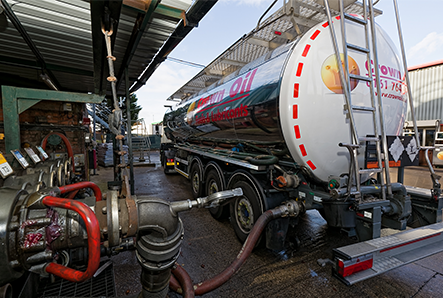 Why Should I Use a Waste Oil Removal Service?
If you have fuel that you know is too contaminated to be used, then the last thing you should do is leave it in your tank. The longer contaminated oil is left in your tank, the more likely it is that it will start to degrade the tank and cause corrosion. When a corroded tank is left long enough, it can cause a leak. If this happens, it is a serious environmental risk that needs to be dealt with straight away. Dealing with a leak in your tank can be very expensive and a stressful experience.
A waste oil removal service would enable you to avoid all of that. All you have to do is get in touch with our specialists and they will be able to arrange a site visit and dispose of your oil ethically and in an environmentally-friendly manner.
How Does Oil Recycling Work?
It is also possible that you have fuel that is in good condition but is surplus to your requirements. When this is the case, we are more than happy to recycle that oil. When you call us, we will come round and inspect the condition of the fuel. If it is in good enough condition for oil recycling, we will take it off your hands and give you a price for it. This is something you should consider if you have a large amount of waste fuel.
Why Should You Come to Us for Waste Oil Removal?
Here at Crown Oil Environmental, we have been helping customers with their waste fuel for over 30 years. We are a fully accredited company and we have a large team of specialist that can deal with waste oil removal without any issues. Not only that but we also have a large fleet of tankers, which means that we will be able to deal with your waste fuel regardless of how much you have in your tank.
If you would like to find out more about our waste oil removal and waste oil recycling services, then give us a call on 0330 123 3399. Our experts will be more than happy to give you all the information you need
Please note: Crown Oil Environmental does not deal with cooking oil or waste engine oil collections.