At Crown Oil Environmental, health and safety is at the heart of every project we carry out. From the health and safety of our employees to our customers and ultimately the environment, you can be assured the utmost care is taken every step of the way.
From equipment and machinery maintenance to protective clothing and health and safety training, every aspect of our work is intended to be carried out safely and responsibly.
Our accreditations and certificates
We are experienced in the field of environmental services and have all the necessary qualifications and certifications required to carry out our services safely and responsibly.
Onsite health and safety not only saves people from injury and harm, but it allows professionals to work efficiently and without hindrance to offer you the best service possible.
You can call us for more information regarding our health and safety procedures on 0330 123 3399.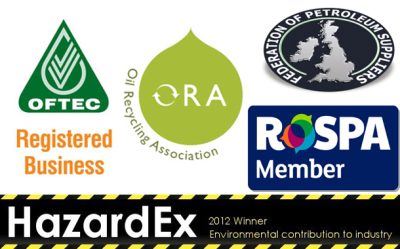 Prevention is better than a cure
Proactivity is key when storing fuel. Our fuel testing services can look for any issues with your fuel before they become an expensive problem, such as application damage or failure.

Stay compliant

Save money

Avoid downtime

Reduce risk

Uphold reputation