Fuel Uplift Frequently Asked Questions
There are strict regulations for storing fuels that can be costly and time consuming. Unwanted fuel can lead to fuel contamination and eventually lead to spillage. With our fuel uplift service, you can turn your high maintenance expense into a cash asset.
So that you can fully understand our fuel uplift service, we have assembled our most frequently asked questions about fuel uplifting. You'll find out how our service works, why you might need a fuel uplift, what fuels we can uplift for you and how you can prevent fuel degradation for the future.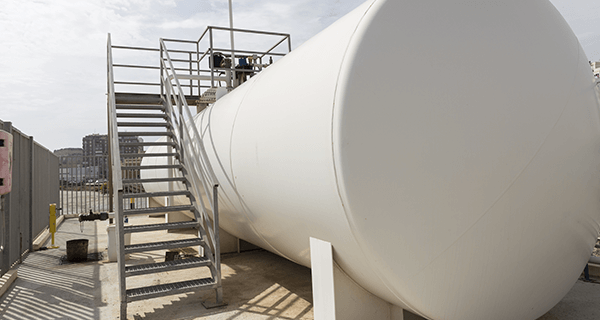 What is fuel uplifting?

Fuel uplifting is a fuel management service that we provide. It involves the safe removal or transfer of your unwanted fuels, oils or lubricants.
Why do I need a fuel uplift service?

There are very strict regulations surrounding the storage of fuels on site for environmental and safety reasons. If your fuel spills and enters the ground or a water source, you are breaking the law and that is why you need to manage your fuel systems and use a fuel uplift service when fuel is no longer needed. This is to ensure that you are abiding by all laws and regulations surrounding your fuel storage.
How does a fuel uplift work?

Firstly, we conduct a site survey and technical evaluation of the material to assess its condition, its potential value and the best method of recovery.
We develop a phased plan for removal with appropriate risk and environmental assessments.
We remove the primary material, if necessary, release it to the market and then arrange payment
We remove any tank residues, de-gas the tank if necessary and either decommission it to permit future use or completely remove it from the site.

If you have a specific requirement, we can uplift your fuel whenever required, but this can prove costly. We strongly recommend that you invest in a more regular fuel management service to provide a proactive approach to look after your fuel.
Which fuels can be uplifted?
Do I need to uplift my red diesel?

From 1st April 2022 Red diesel can only be used in the following sectors:

Commercial boating industry, including fishing and inland water freight industries and passenger ferries
Non-commercial power generation, such as hospitals and off-the-grid households
Agriculture, forestry, horticulture and fish farming
Passenger, freight and maintenance vehicles that run on rail tracks
Non-commercial heating, such as off-the-grid homes, places of worships and townhalls
Travelling funfairs and circuses
Amateur sports clubs, including golf courses
What if I have surplus red fuel after 31st March 2022?

If you have any surplus fuel in your tanks after 31st March, you will need to either:

Sell or give to someone who is allowed to use it
Sell or give to any Registered Dealer in Controlled Oil (RDCO)
Dispose or uplift it via an approved waste oil or recycling company

*Please keep records of any sales or disposal

Red diesel has a shelf life of typically 1 year. After this period, it can start to damage your tank and lead to spillage. That's why we highly recommend uplifting your red diesel fuel that is not in use.
What about the value of my old unwanted fuels?

When performing our fuel uplift, we will assess whether your fuel can be recycled. We will always offer you payment if the fuel can be recycled back into general circulation, allowing you to turn your waste assets into profit. If beyond reuse as it's too badly contaminated, we will dispose of it safely in accordance with the required environmental standards.

Get in touch today to find out more 0330 123 3399
What happens if you leave fuel for a long period of time?

Storing fuel on-site requires a level of commitment to ensure all equipment meets current safety regulations. If fuel remains stagnant and unused for a prolonged period of time, it will eventually become contaminated and form a toxic sludge within your tank caused by microbes and fungi known as the diesel bug. This sludge can start to corrode your fuel tank and eventually lead to spillage.
How can I prevent fuel degradation?

We recommend investing in a regular planned preventative maintenance programme to save you having to replace your entire fuel system. We can test, monitor and polish your fuel on a fixed price, annual basis to help you avoid having to uplift and replace your full fuel stock.

You can find out more about our fuel polishing services here
Can I swap my fuel?

If your fuel has degraded in quality and cannot be polished for re-use, we can uplift and remove the fuel off your site, clean your tank and pipework, and deliver a clean supply of fuel straight back into your tank. This whole service is carried out in-house by our team of experts, streamlining the process and keeping costs to a low.
Why choose Crown Oil Environmental for a fuel uplift?

Our fuel uplifts will take away the hassle of having redundant fuels onsite. With over 70 years' experience uplifting fuel for businesses throughout the UK, we guarantee a smooth, professional and safe service. No job is too large for our team of engineers.

Please note, the minimum amount we will uplift is 1000 litres.

Get in touch with our team of experts to find out more 0330 123 3399
Fuel Specialists Trusted for over 70 years
Our products and services come fully guaranteed and our staff are trained in each of their respective roles. In fact, our team is the most experienced in the industry.
We are passionate about providing excellent service at all times and our commitment to customer care makes us the perfect choice for your environmental service requirements.

Stay compliant

Save money

Avoid downtime

Reduce risk

Uphold reputation