The problem
Our client, a large blue chip manufacturing company with five 55,000 litre gas oil tanks, contacted Crown Oil Environmental as their tanks were showing moderate corrosion on the external walls. This is usually the consequence of water contamination in a steel tank.
If left untreated, the gas oil would eventually leak into the bund and cause the system to shut down, damaging burner components and leading to disturbed combustion, expensive repairs, and even a full tank replacement.
Two of the tanks had a large amount of foliage, water and dirt that had built up within the external bund. If the gas oil was to spill, the bund would not be able to contain all of the fuel and it would escape into the surrounding area. This wouldn't just be a serious hazard, but could cause irreparable damage to the surrounding environment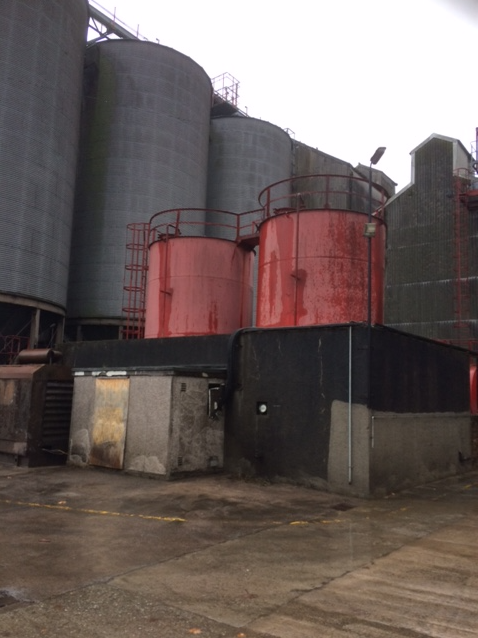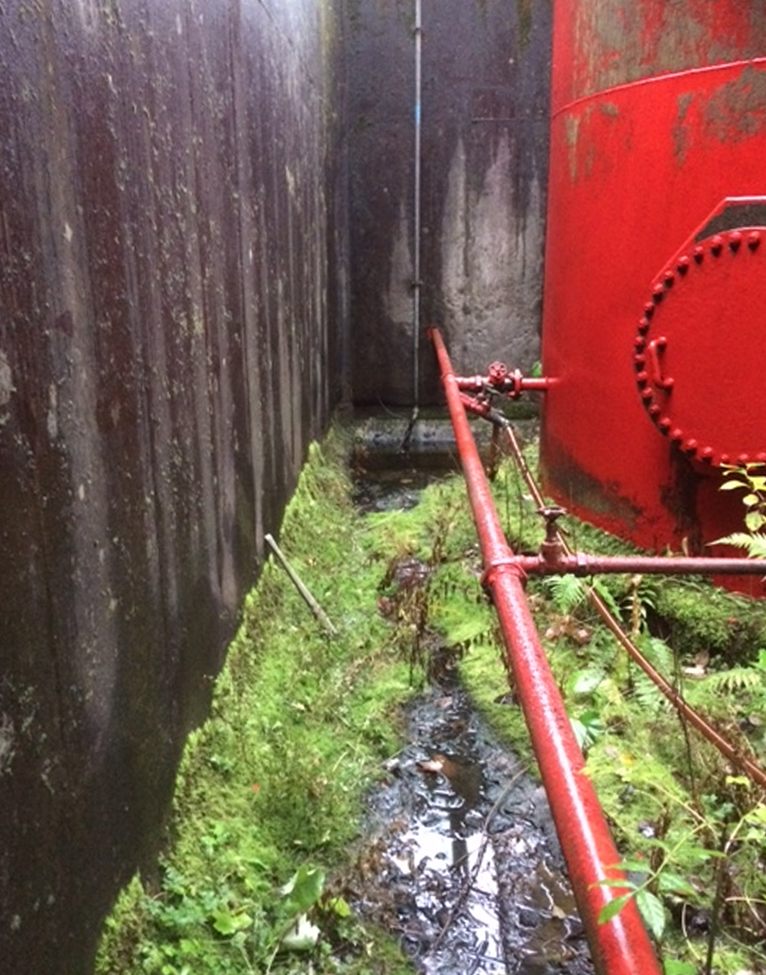 Free fuel test
Initially, all of our customers receive a free fuel test to determine the condition of the stored fuel. We take samples from the top, middle and bottom of the tanks using bespoke equipment as specified in ASTM Standard D4057-06.
The fuel samples showed a moderate amount of water and sludge (sediment) in three out of the five tanks tested. To ensure full transparency, we provided an easy-to-read diesel fuel analysis report which uses a traffic light system to clearly but comprehensively explain the condition of the stored fuel.
Hydrocarbon-based fuels like gas oil are at an increased risk of contamination through the absorption of water from moisture in the atmosphere. This is an issue for stored fuel as it causes free water to collect on the bottom of a tank and remain suspended within the fuel.
Water creates the perfect environment for naturally occurring bacteria and causes sludge matter to accumulate and clog filters. It's one of the most common contaminants and is almost inevitable over time due to a number of factors including contamination and external temperature fluctuations.
Sludge generally builds up on the bottom of a tank and degrades fuel system lines, corrodes tank walls and blocks filters.
Contaminated fuel symptoms
Cloudy appearance – there's water in your fuel
Dark colour – indicates that asphaltene particles are growing, which agglomerated, can block filters
Varnish smell – fuel is old
Clogged filters – sludge build-up
Rusted tank – there is water in your tank
Read our blog for more top tips on how to recognise fuel contamination symptoms.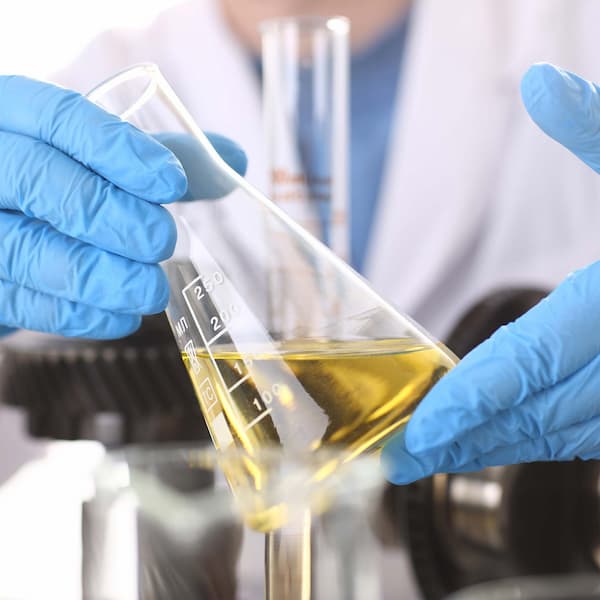 The solution
Over the duration of a week, our specialist team uplifted the degraded fuel using our industry-leading specialist equipment. Following the uplift, we cleaned the tanks via man entry. Our engineers have all the required training and qualifications to ensure the jobs are completed safely and within regulations.
As part of the tank clean, we removed all debris and water from the external bund to prevent any blockages using specialist hoses connected to a vacuum pump. All waste was removed and disposed of at a registered waste disposal site.
The tanks were cleaned with a high-pressure jetter, rag dried and inspected by our engineers ensuring all traces of fuel and cleaning fluids were removed.
As part of the tank inspection, we also conducted Non-Destructive Testing (NDT) which is the only method to truly see the current health of a tank, similar to an MOT car test. NDT testing avoids the need to replace the tank after 10 years and provides piece of mind your tank is in good health, avoiding the risk of major incident by spill caused by degraded tanks.
NDT has to be done on the same day as the tank clean and measures the tank thickness, and detects any flaws such as cracks or surface-breaking defects. Two out of the 5 tanks tested failed the NDT, but our engineers were able to provide remedial fixes through a combination of welding on strengthening patches and applying a corrosion-resistant paint.
Thanks to Crown Oil Environmental, this huge business avoided costly downtime due to contaminated fuel, and the prospect of tank leaking into a compromised bund.
Time is of the essence. If your tank is showing any signs of corrosion or you suspect that your stored fuel is contaminated, contact our experts right away. Don't leave it until the problem is too big to rectify. Call 0330 123 3399 to speak to a fuel specialist today.