Here at Crown Oil Environmental, we want to make sure you are aware of the potential problems that can arise during severe weather conditions, such as wind and rain and how we can help you combat them.
Gas oil differs in seasonal specification. Its fuel properties are adjusted seasonally to maintain good low-temperature performance and operability.
What does fuel property specification mean?
Winter fuel can be used all year round as it is more resistant to cold (-12°C CFPP min). Whereas summer fuel is only certified for use during the warm months, due to its limited resistance to the cold (-4°C CFPP min).
Winter gas oil is refined so that its low properties suit the area and period to be used. However, in periods of severe cold weather, the same issues such as performance problems can occur. That's why it's vital to follow our recommendations to ensure you get the most out of your fuel this winter.
If summer grade gas oil is used during winter it can be a nightmare for your business:
Paraffin problems – crystals begin to form when red diesel gets too cold
Contamination – when the temperature drops water can form in the fuel which can clog filters
Operational issues – such as difficulty starting and stopping and equipment failure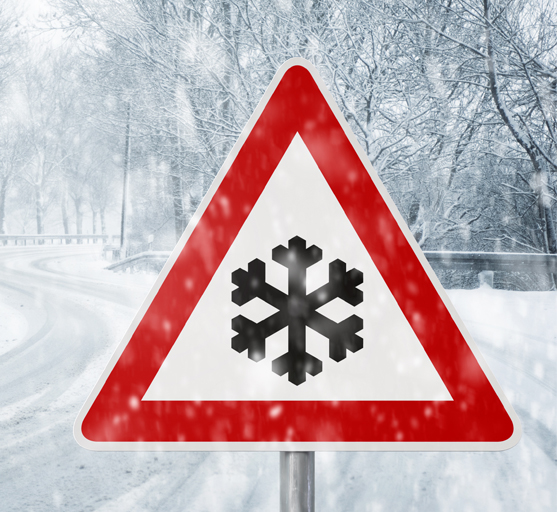 To avoid experiencing red diesel problems this winter, we recommend you:
1. Clean the tank vent pipe to enable it to breathe
Take advantage of our environmental team's forte of tank inspections who will clean your entire fuel tank for you to check for signs of wax paraffins and fuel contamination
2. Remove any water in the fuel from condensation in tanks as this can freeze from 0°C and cause clogging of filters and pipes
Our engineers are experienced in fuel contamination removal where they will attempt to polish your gas oil back to perfection instead of the costly procedure of having to replace it
3. Protect equipment from wind as it cools faster if unsheltered
We have a complete range of fuel tanks on hand, perfect for safe gas oil storage, to ensure your fuel is safeguarded from contamination
4. Get your fuel tested regularly as paraffin crystals can settle, agglomerate and accumulate in the bottom of the tank and stop red diesel from being pumped
We are the experts in fuel oil testing & analysis to detect any contamination to avoid your engines breaking
5. Only require one delivery per year? Replenish your stocks during the winter season as this grade fuel can be used all year round
As one of the UK's leading red diesel supplier, we provide nationwide deliveries with same day and next day slots available to ensure you never run out
6. Insulate exposed tanks, pipes and pumps
With our wide range of ancillary products and expert advice on hand, we can help you insulate your gas oil safely
7. Use winter-appropriate lubricants
We have a wide range of cold-weather lubricants to protect engines from friction and corrosion which can lead to start-up problems
8. Use cold additives (Middle Distillate Flow Improvers)
Each case must be evaluated individually which is why it's beneficial to purchase red diesel from Crown Oil.
To find out more about how to prevent business problems this winter, simply call us on 0330 123 3399
What are we doing to minimise winter-grade red diesel problems?
We automatically adjust the quality of our gas oil at no extra cost to supply you with the correct fuel all year round. If we were to just supply winter grade red diesel all year round, this would not be cost-effective.
When refining crude oil, you get less winter-grade than summer, meaning there may not be enough winter-grade available. The energy content of fossil winter-grade fuel is less than summer. That way, our customers always get the best out of our products at the best possible price, all year round.
With nationwide coverage and quantities available in 205-litre barrels up to 36,000 litres and more, we provide same day and next day deliveries for when you need us most.