How Crown Oil Environmental helped Centrica Power Station transfer 23 million litres of oil
Six full tanker loads per day each transferred 30,000 litres of oil from a site in Peterborough, UK, over an 18 week period, totalling 800 journeys.
In total, we shipped out a whopping 23 million litres of oil from Centrica's power station. The video to the left shows details for the Centrica Power Station case study.
The colossal operation to remove 23 million litres of unused fuel from Centrica Energy's power station in Peterborough was a big success. Storing a volume of oil to this extent on a site like Centrica's was proving a costly backup plan.
After weighing up the pros and cons, they decided it would be cheaper for them to offload their fuel onto us as the costs to keep it on-site were rising.
Why did they want to remove fuel from their on-site oil storage?
Storing 23 million litres of oil can pose various health and safety threats to the environment and employees. As a result, businesses have to follow strict and costly guidelines or risk facing heavy fines.
As a responsible company, Centrica Energy called upon Crown Oil Environmental to assess their fuel, propose a solution, and help them comply with current legislation to help reduce their costs. For Centrica, it was much more economical to sell the oil to us than keep it for backup purposes.
If they had decided to keep the fuel, the would have had to spend more money on training their staff and possibly changing their fuel storage in order to make sure they complied with the current guidelines. The additional possibility of the fuel being in a poor condition forced Centrica to think about the financial benefits of removing it.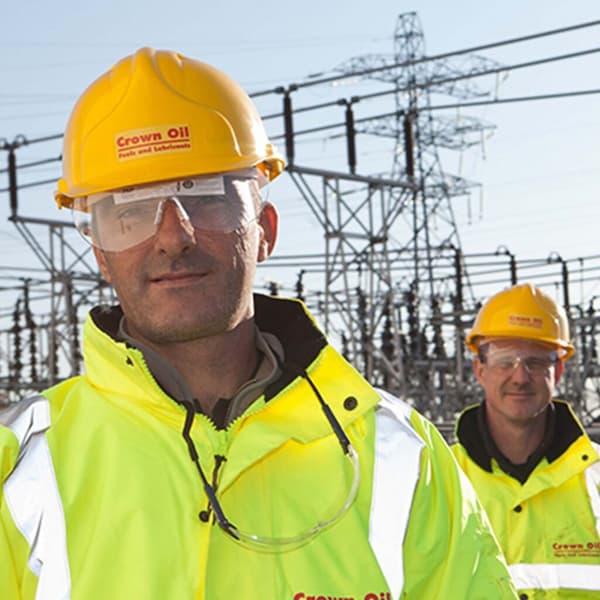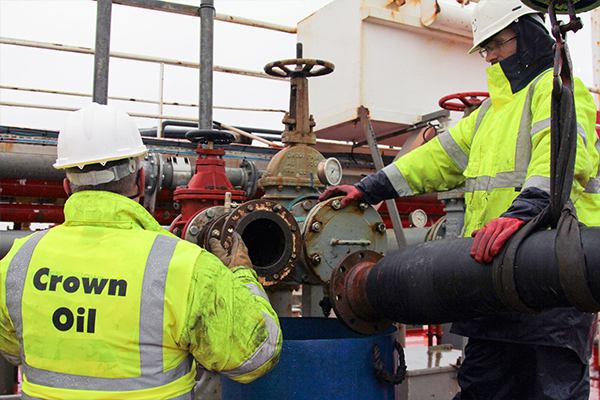 Lock 'n' Load
Taking on a job of this scale was no small feat but after investing heavily in a skid facility, we were able to transfer the fuel from the site to each tanker in just 20 minutes. Additional safety features mean that not only can we do each transfer quickly, we can also offer other features, such as overfill protection to help prevent any spills from occurring.
Although the transportation of the fuel was done by road, the removal of another 5 million litres of oil was transported by sea. The idea behind this was to reduce the number of tankers on the road. It would see the oil returned to where it came from originally via a pipeline from the nearby Barrow Dock.
Further health and safety checks had to be done to ship the last 5 million litres of fuel by sea to guarantee its viability.
Testing the fuel after removal from site
Once we removed the fuel from the site, we put the supply through a testing phase to ascertain what condition it was in. Whenever we remove fuel from a site, we will always conduct the most detailed tests to find out if it requires some form of treatment or polishing.
If it can be polished, we will clean the fuel and then recycle it to make sure that not a single drop is wasted.
If you have fuel that you need transferring from your current on-site oil storage. No matter whether it's 2000 litres or 23 million litres or more. Give our fuel transfer experts a call today on 0330 123 3399 to discuss your project and get your questions answered.